San Jose's got a lot going for it. It's in the heart of Silicon Valley, a massive tech innovation center with amazing jobs. As a result of all the business success in the area, there's been a ton of investment in things like innovation and activities for people who live and work in the area to do. Even though much of San Jose's reputation is tied to the cutting edge of the technology sector, it's been able to retain a lot of its local charm that makes it a great place to live.
For people in the dating scene, San Jose has plenty to offer. You have the full range of everything from off-the-wall activities to the more traditional dinner and a movie. There are amazing restaurants, incredible vistas, and a million outdoorsy activities to satisfy any couple. Creating a great date in San Jose is all about who you are and who you're with. Everyone's preferences vary, but here are 11 awesome date ideas in San Jose to inspire you.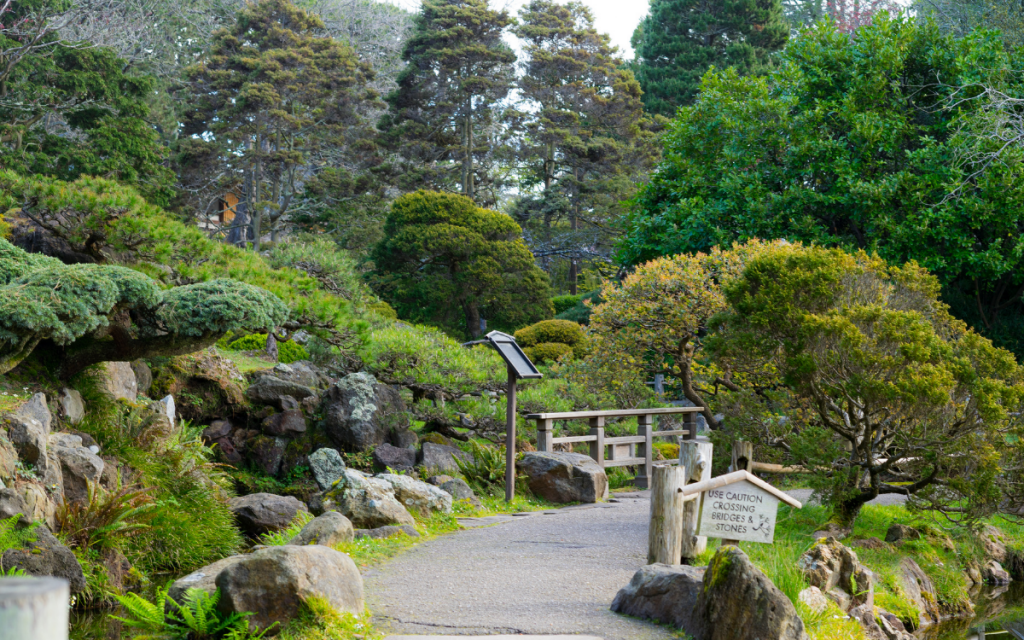 1. The Casual Nature Walk – Japanese Friendship Garden
The Japanese Friendship Garden is a walled-off section of Kelly Park in San Jose. It's modeled after the famous Korakuen Garden in Okayama, San Jose's sister city. The garden offers everything nature lovers want in a date. You can visit the koi ponds, walk across the bridge, and gaze at the statues around the park. The park has pagodas, waterfalls, cherry blossom trees, and all of the other staples you'd expect from a great Japanese park.
The garden is ideal for a first date or to mix things up for people who have been dating for a while. It's a casual, peaceful setting where you can focus on each other and enjoy meaningful conversation. If you're organizing, think about packing a meal that you and your date can enjoy resting in the park on a calm evening.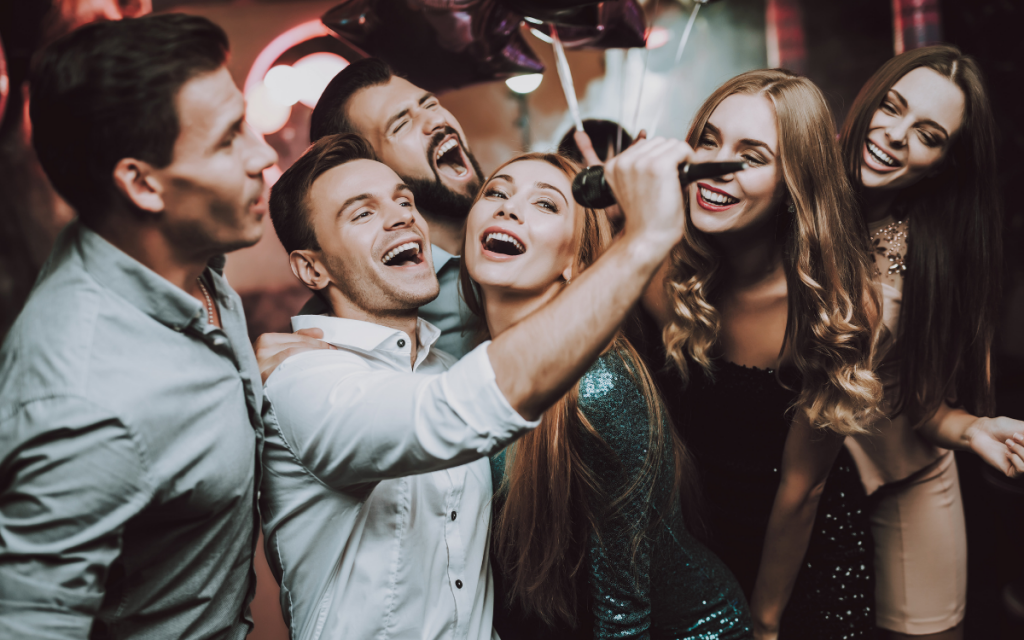 2. Try Some Karaoke
Karaoke is big in San Jose. There are several karaoke spots where you and your date. If you're bold, karaoke is a terrific first date because you get to dive into who the other person is. You get to know someone very quickly as they grab the microphone and start belting it out. Be careful, though, because if someone's never done karaoke before or they're on the shy side, they may feel like it's a bit much for a first date.
Karaoke is always better in groups, and it's amazing fun for group dates. Even people who staunchly insist they won't sing usually end up hogging the mic late into the night.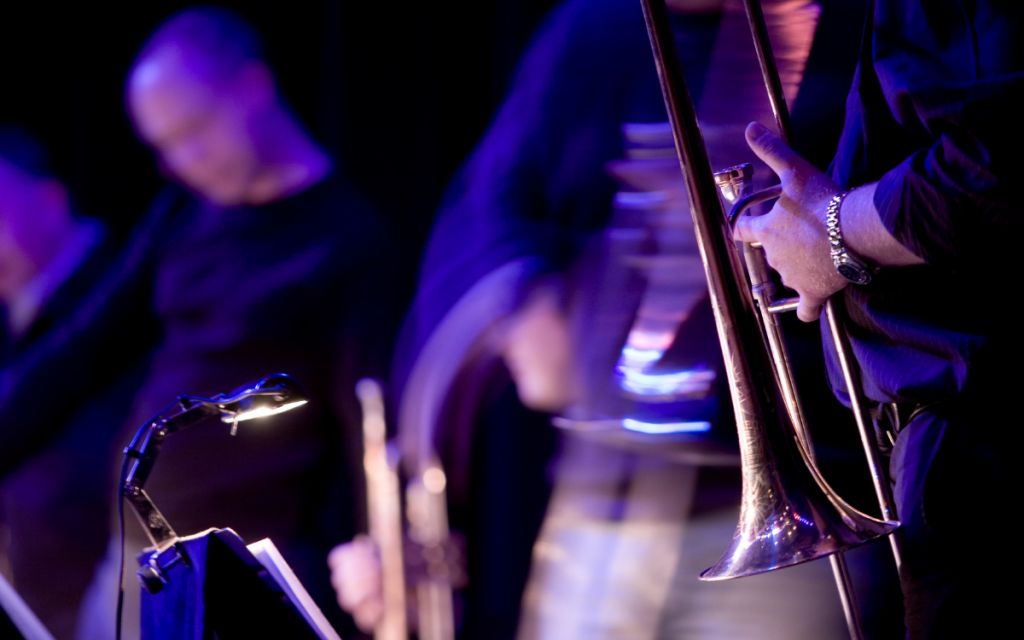 3. Catch Some Live Jazz
Going to a live jazz show is an incredible experience. Even if you're not a huge jazz fan, there's just something special about the vibe that gets going once the instruments start to jive together. Jazz music also sets a romantic, relaxed mood that will bring you and your date closer together.
Café Stritch on 1st Street is a go-to jazz spot in San Jose. It's got a wonderful outdoor patio and two stories of space indoors. There are a full bar and a top-level kitchen that serves up small plates and entrées.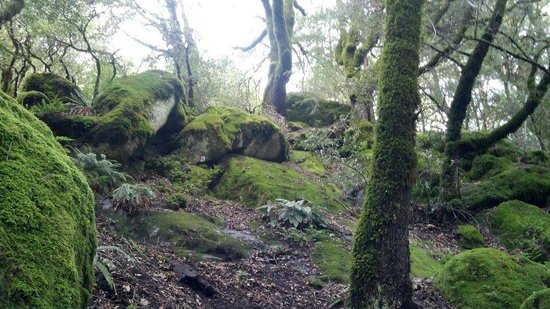 4. Learn Some Rock Climbing
Castle Rock State Park offers a beautiful outdoor setting and a break from the hustle and bustle of the city. You and your date can also join a beginner's rock climbing course where you both build trust and break a sweat at the same time.
No rock climbing experience is required, and course instructors will walk you through all the safety reminders and techniques you'll need to know to succeed. If you're lucky, the sun will come out, and your date will get some amazing weather which will make it more memorable.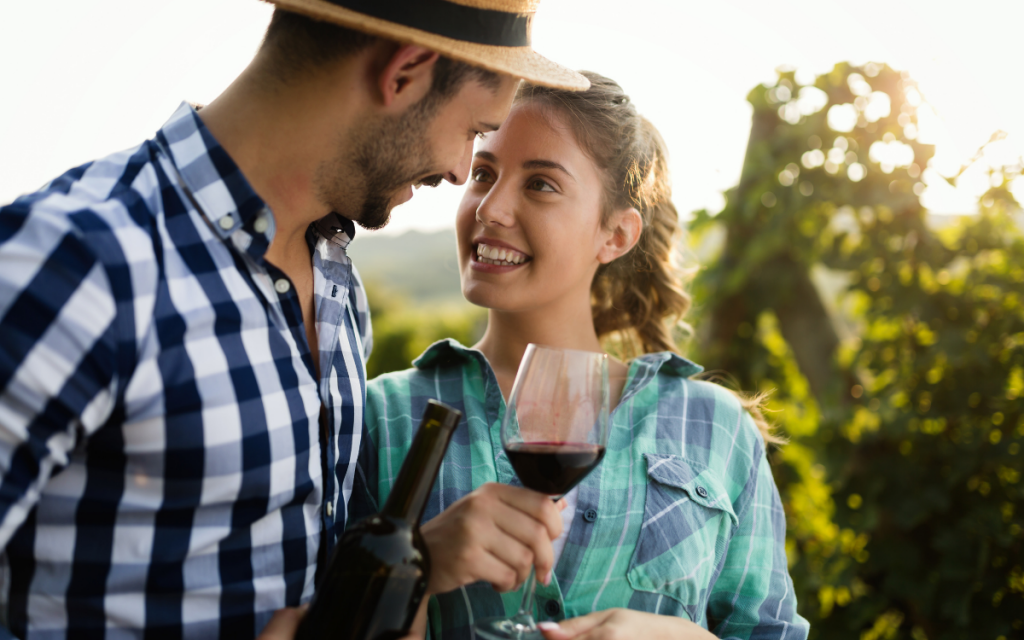 5. Wine Tastings
San Jose is in striking distance to some of the best wine vineyards in the world. What's more, these vineyards have everything set up that you need for an awesome date. You can join a wine tasting tour where a friendly guide will walk you around picturesque landscapes and introduce you to how wines are made and what makes wines from Morgan Hill unique.
Most of the wineries are set on lovely plots of land with water features and trails where you can stroll with your date and enjoy the outdoor setting. You can customize your tour based on the length and how many people you want to be around, so you can make it as casual or as exclusive as you like. You'll end the date knowing more about the history of the area and how to impress your date with wine choices in the future.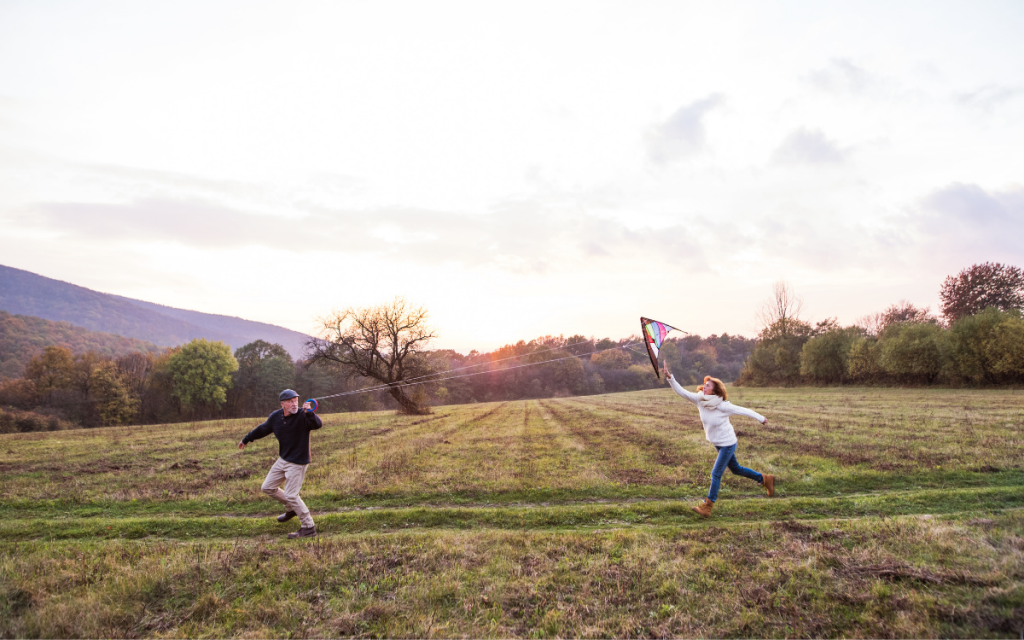 6. Fly a Kite in Cesar Chavez Park
If you've been living in San Jose for a long time, you likely know about the annual Berkeley Kite Festival every July. If not, put it on your list. It's worth the trip. Cesar Chavez Park has amazing winds all year and is right next to the water with fantastic views. Buy some kites for you and your date to fly on a Saturday morning or afternoon and then go out to dinner together to end the day. It's a perfect outdoor/romantic date that's new and refreshing!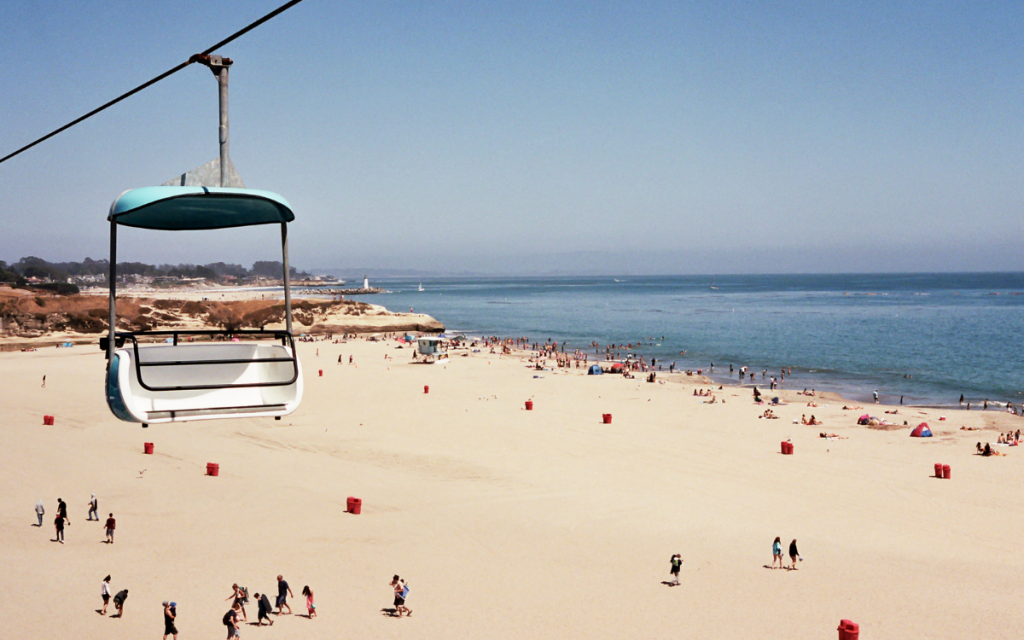 7. Visit the Santa Cruz Beach Boardwalk
The Santa Cruz Beach Boardwalk is the place to be on warm summer days. You can either pay for individual rides or grab an all-day pass that will get you on whatever you want. On Friday nights in the summer there are free beach concerts that start at 6:30 and 8:30 pm. You can picnic in the sand or go to some great nearby restaurants for some dinner.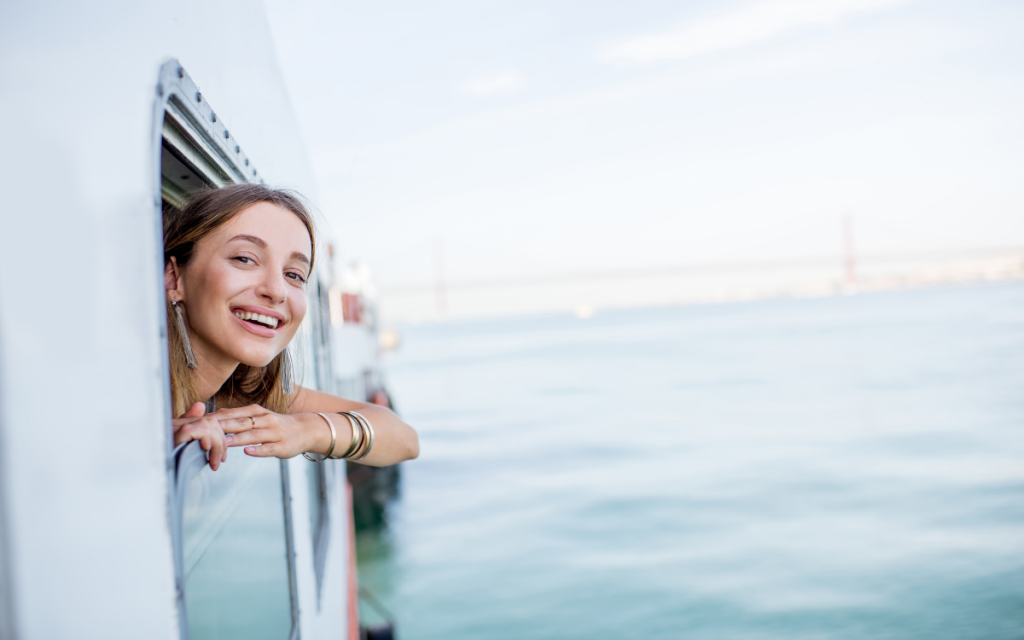 8. Take a Ride on a Floating Cab
For just $10 per person, you and your date can purchase all-day hop-on/hop-off tickets on floating cabs. Using these cabs is a fun twist to getting around the city. You can take a trip from the Ferry Building to Pier 1.5 or travel down to Hyde Street for some shopping. On a calm evening, there's nothing better than spending time with someone special on the water.
9. Visit the St. Joseph's Basilica
This isn't something that will take you all day, but it's a cool spot, and every person in the area should check it off their list. The Cathedral Basilica of St. Joseph is one of San Jose's most beautiful buildings.
It's going to be busy there, so plan on crowds. You can walk inside and around the grounds to soak in a bit of history before you head into town for some drinks.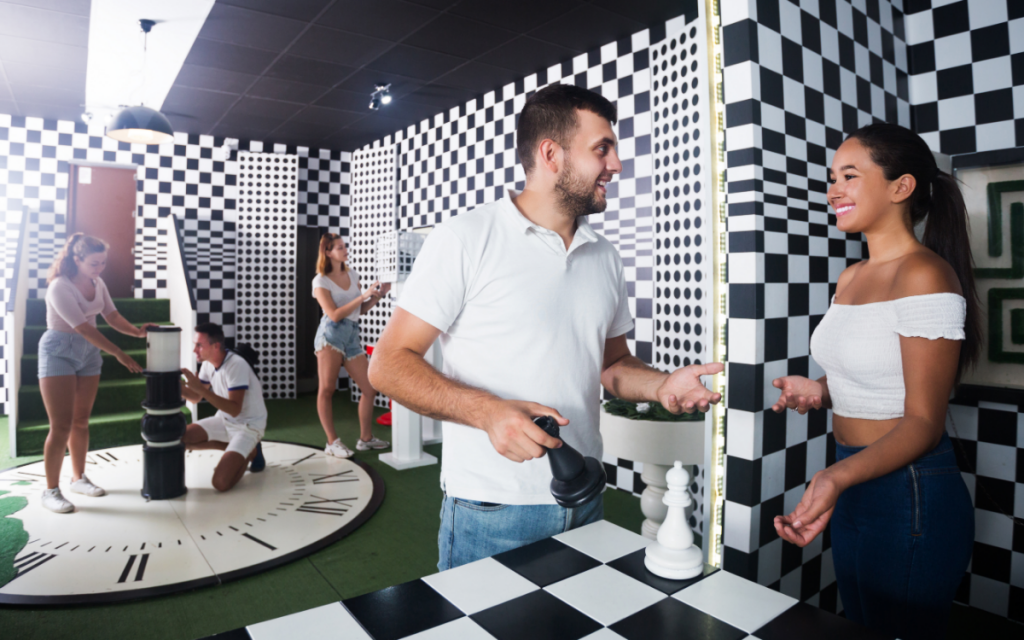 10. Break Out of an Escape Room
Escape rooms have been popular for years, and they're still awesome date spots. You and your date, or a group date if you have friends, is a fun, wholesome activity that tests your mental abilities.You'll work together to solve puzzles, and maybe even break a sweat as you deal with some of the physical challenges. You'll have the memory of a shared experience that will last forever. Totem Escape and OMESCAPE San Jose are a couple of good options.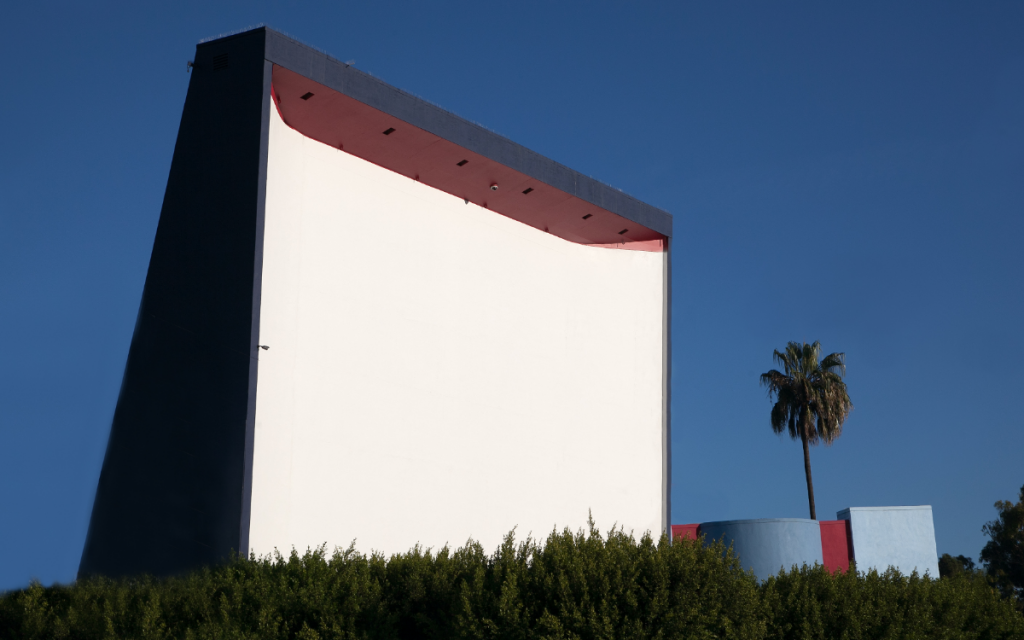 11. Go Nostalgic with a Flick at a Drive-In Theater
Drive-in movie theaters are popular again! San Jose has some great options where you and your date can pull into a convenient spot to see the latest movie as you munch on popcorn or other pre-prepared treats. You'll have your space all to yourselves as well, so it will be a care-free evening.
San Jose is full of fun spots with great date ideas. There's something for everyone, so get out there and start exploring!

Looking for a storage unit in San Jose? Make a date with Snell Mini Storage for unbeatable customer service and clean, secure storage at a fair price. Contact us today or check out our available units here.