Moving is a hassle, no matter what you do. Even college students hate packing up their things in a couple of suitcases for the summer. If you're older, you probably have more things. These are possessions you've built up over a lifetime. They tell your story. Some of them are probably keepsakes from relatives and other people you care about. They celebrate successes and milestones along the way.
If you're lucky, you're moving for a job or something like that, and they're paying for the movers. All you have to do is stand there and track what goes out and how many boxes there are. Sounds amazing, right?
Well, even using a professional moving company brings with it frustration and stress. There are a lot of people in your house moving your things around. You've got to be in several places at once to make sure everything makes it, and nothing gets damaged.
If you're on your own, the stress is even greater. How can you pack to make sure your china or your glassware doesn't break in the back of your Uhaul truck as you drive across the country? Luckily, there are things that you can do to prep your items and pack them in a way that all but guarantees their safety. Here are some tips you can use to make packing a breeze and make sure everything arrives in one piece.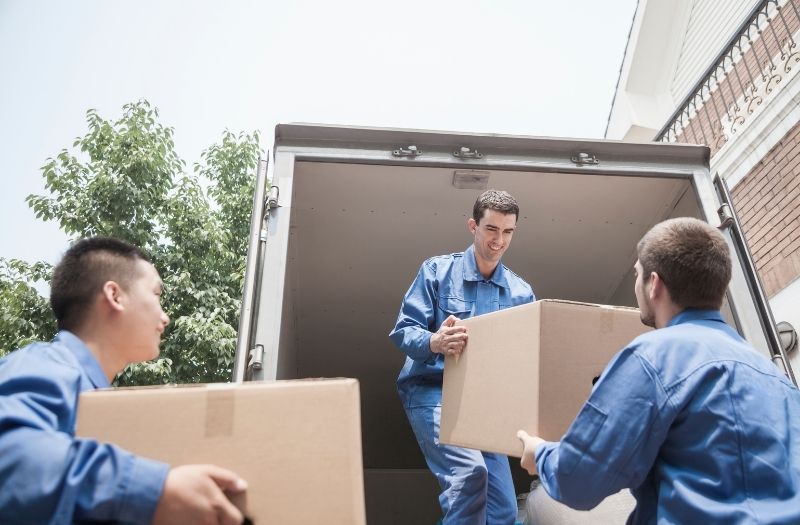 Finding a Mover
You don't have to spend thousands of dollars on a top-of-the-line commercial mover if your job isn't paying for the move. Luckily, now you can find more affordable movers that still do a great job. They might not have all of the high-end equipment that a leading moving company will have, but they will have what you need the most: people. Many hands make light work, as they say, and, eventually, all of us get sick of moving everything ourselves or asking people at church for help.
If you have the money, find local movers or laborers to help you move boxes. If you're worried about losing some things during the moving process, you can always pack everything in boxes and then have someone come to help load up or unload. It will save you some time and spare your back.
Throw Stuff Away!
Moving is great for a lot of people. It's a time when we can sort through the things we need and what we don't. One of the nice things about moving, especially if you're going across the country or any sort of distance, is that we're often limited by how much space we have. For people who have a hard time throwing things away, this is your moment!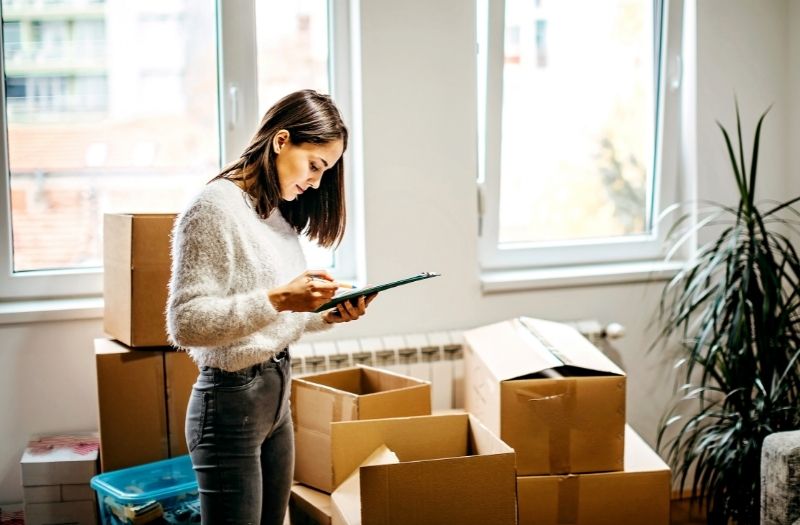 Categorize your things into:
These categories make it easier for you to part ways with things that you don't need. Tossing old toys, clothes that you don't wear anymore, and all of those extra towels will feel so good! You get to your new home with a chance to start fresh.
How to Pack Your Clothes
Have you ever heard anyone tell movers to leave their clothes on the hangers? It's a genius but simple way to save you time and keep your clothes in good condition. Why go through the hassle of taking clothes off of hangers and folding them into a box? You're just going to unpack them and put them up in the closet again.
There are a ton of small things like this that you can do. For example, you can, instead of taking clothes out of drawers and then packing empty dressers, just take the drawers full of clothes out and stick them in boxes. Fill your pots or laundry hampers with toiletries, silverware, and all of your other small items lying around.
Another thing you can do to save time and money is to use your pillowcases, sheets, towels, bathrobes, and anything else soft to pack fragile items. It's softer than packing paper, and you won't need as much when you're using your things.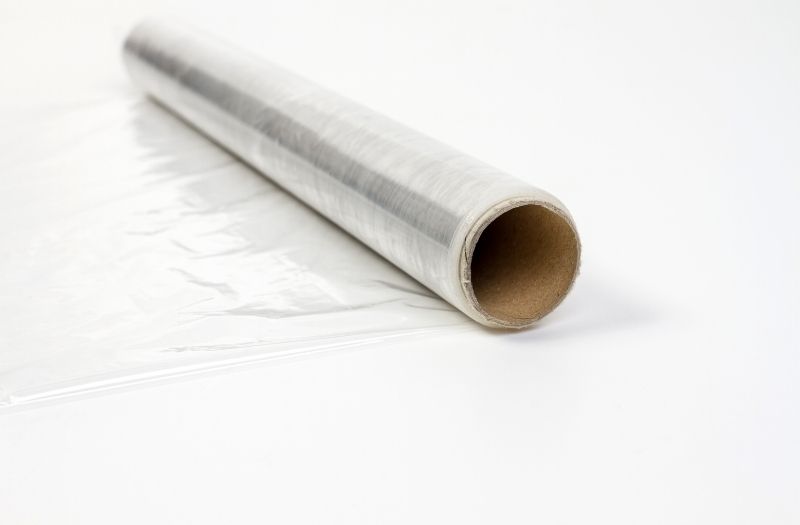 Plastic Wrap Is Your Friend
If you've moved a lot, then you know the pain of spilled shampoo bottles, or worse, kitchen items that spill all over your blankets or shirts. It happens all of the time, and it's so easily avoided.
Head to your neighborhood membership warehouse store (like Costco or Sam's Club) and buy yourself a large pack of plastic wrap you'd normally use for food. Then, use the sheets to wrap the liquids you're packing in your boxes. This little extra step will save you a ton of heartache when it's time to unpack.
If you're so inclined, you can also wrap things like dishes, jewelry, and other fragile items to give them a bit more protection. It's a nice way to increase your peace of mind whether you're moving across town or out of the country.
Label Your Boxes
This is a big one. When you get to your destination or go into your storage unit to get items to unpack in your new house, it pays to know what's inside of a box before you even open it up.
Yes, professional movers typically label boxes, but they're in a rush. They usually write something like "Books" on a package even if there is only one book and your dishwashing detergent. The bottom line is the more effort you put into labeling your boxes, the easier time you'll have to unpack your boxes in your new place.
When you're in your new place, the last thing you want is the contents of boxes you don't need yet strewn about the living room floor. It can almost turn into a treasure hunt where you open box after box looking for your work clothes for Monday.
Some people also say to do things like color code boxes to help you know where to put them in the house faster than it would take to read the labels. Yes, it's a good idea if you have time, but writing the contents on the outside is the most important thing you can do.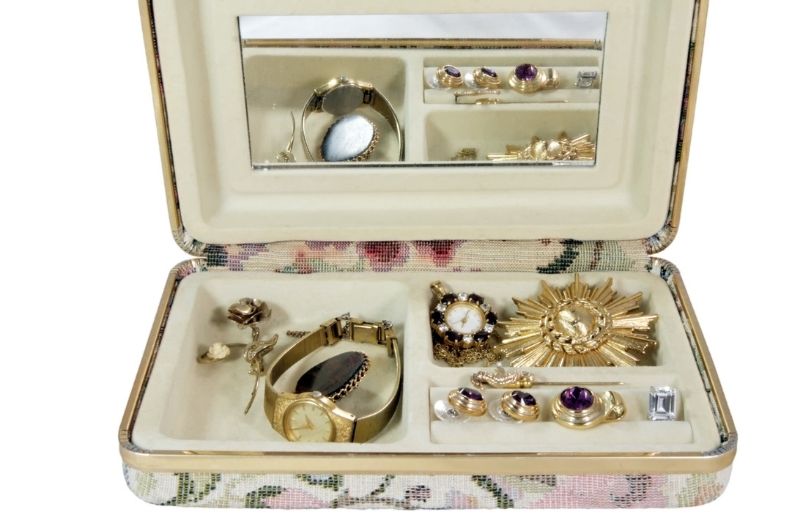 Carry Your Valuables
There are many ways you can lose jewelry, birth certificates, social security cards, and other valuable items in a move. Don't leave things to chance and keep what's really important with you. Separate out things you simply can't afford to lose, and keep them in a backpack on moving day.
Even though the risk of loss is small these days, the stakes are too high with particular items. Don't gamble with a lost box on a flight or missing items when you do inventory at the tail end of a move.
Take Plenty of Pictures
Can't remember how your TV was set up in the back or what order your shelves went in with a specific dresser? One moving hack to make things easier is to take pictures of complex electronics or furniture to see how they're arranged before you take them apart. Also, if you can, leave some of the cords plugged into the TV and other similar items and put them all in the box together. Make sure you have plenty of packing paper or bubble wrap to keep things from shifting around when they move. 
Moving is tough! The more tips you can use, the easier it will be. It's just stuff that is replaceable, but these hints will help you get everything where it needs to be and save yourself some stress. 

If you're looking for a storage facility to store your belongings, Snell Mini Storage has got you covered. At Snell Mini Storage, we offer a wide range of unit selections. To learn more about our self-storage facility, please check out our website at https://snellministorage.com/.