Over the past year, all of our lives have experienced a massive shift in the way we do things and where we do them.
Before, it was much easier to separate our professional lives from what was personal. Even with the most demanding job, there was some level of separation between what happened in the office versus what we do at home.
Now, things have changed.
We're working from home and many of our activities are restricted to our residences. Across the country, people are cooking from home more, buying bikes for outdoor exercise, and coming up with other ways to stay active and engaged while we isolate ourselves at home.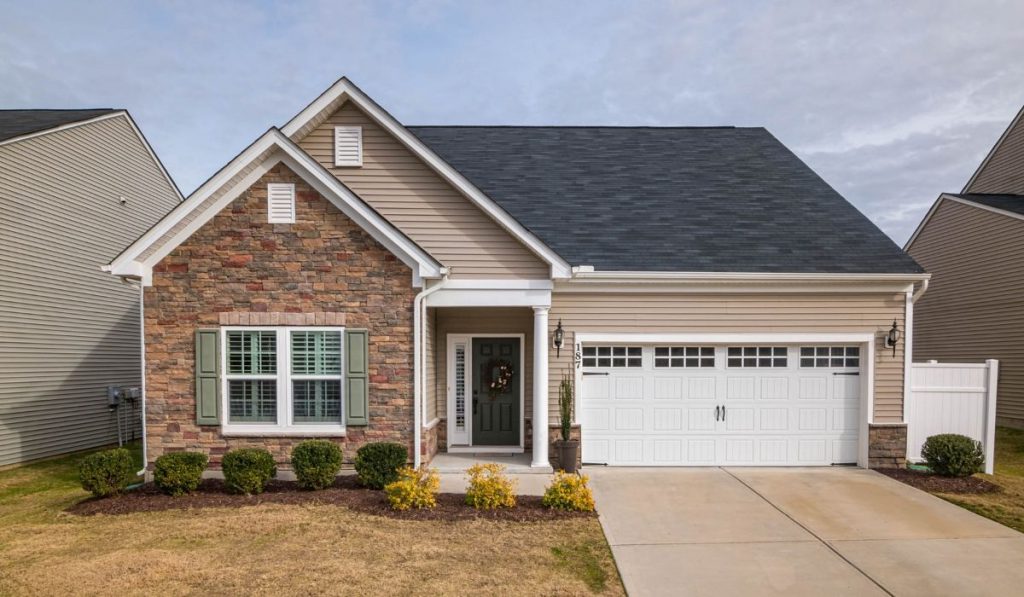 People have gone to great lengths during the last year to keep life interesting and fight off the depression of thinking about what we've lost.
What happens, though, when we're all buying bread makers and new bikes?
Stuff piles up.
What's surely been a record year for Amazon has resulted in more clutter and things we have to deal with at home.
Where did you put everything that you cleared out of the TV room to set up your home office? How are you managing homeschool and providing the interactive toys and activities your children need to thrive?
When you're dealing with more stuff, you need innovative storage solutions to keep your home organized. Moving forward from 2020, we need new ways to store things in our houses and solutions to keep things safe and in good condition.
Here are some surprising storage ideas for where to store things in your house.
1. Add Drawers to Toe Kicks Under Dressers
Most dressers have spaces at the bottom that are perfect for toe-kick drawers. Essentially, you get an extra drawer of space to store anything from clothes to toys for the kids.
They're a great solution if you've got small children at home because you can put things like school supplies in them to help your kids self-manage any virtual schooling they have to do.
There is a range of different options online you can shop for to fit the dressers that you already have. Most are easy to install and you can find colors to match your current interior design.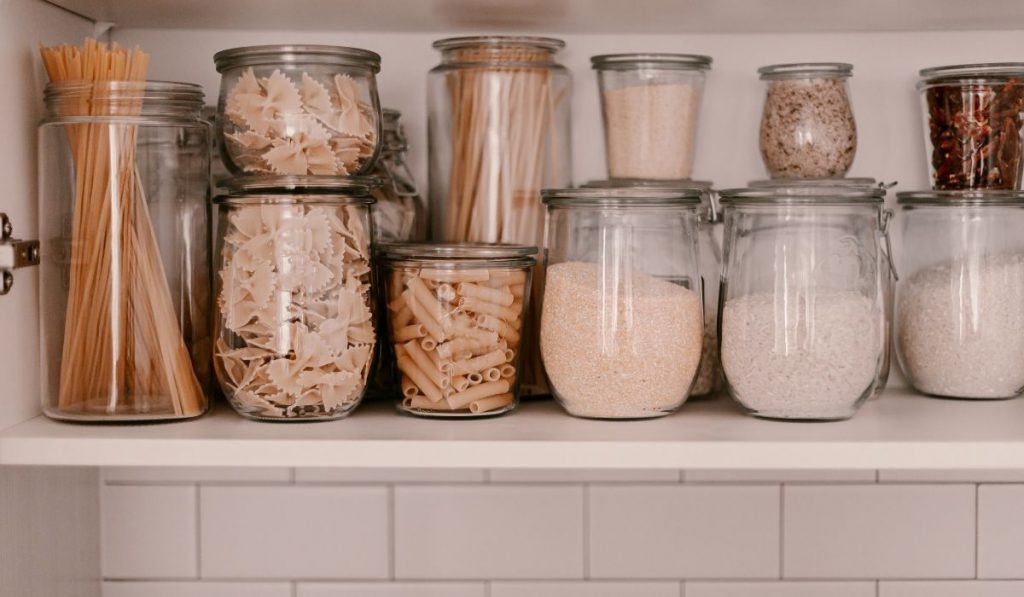 2. Consolidate Your Kitchen
If you're like most people, you've got a million miscellaneous bottles jamming up your counters and shelves in your kitchen. As a result, things spill out, and all of a sudden you've got an Ikea dresser in your hallway to handle appliances that used to go under your countertops.
It's wonderful having an aspiring chef in your household, but the downside is that many new recipes require a bottle of this or a jar of that that are only good for a narrow set of recipes.
How often are you going to make Chinese food and use that oyster sauce you bought last week? Maybe you use balsamic vinegar for a sauce or a salad once a month, right?
Anything you can do to consolidate what's in your kitchen will help you store things more efficiently.
Invest in stackable, recyclable containers that you can label and save space. Think vertical storage instead of mashing everything into a cabinet willy-nilly.
Soon, your new pasta maker will find its way back into your kitchen where it belongs.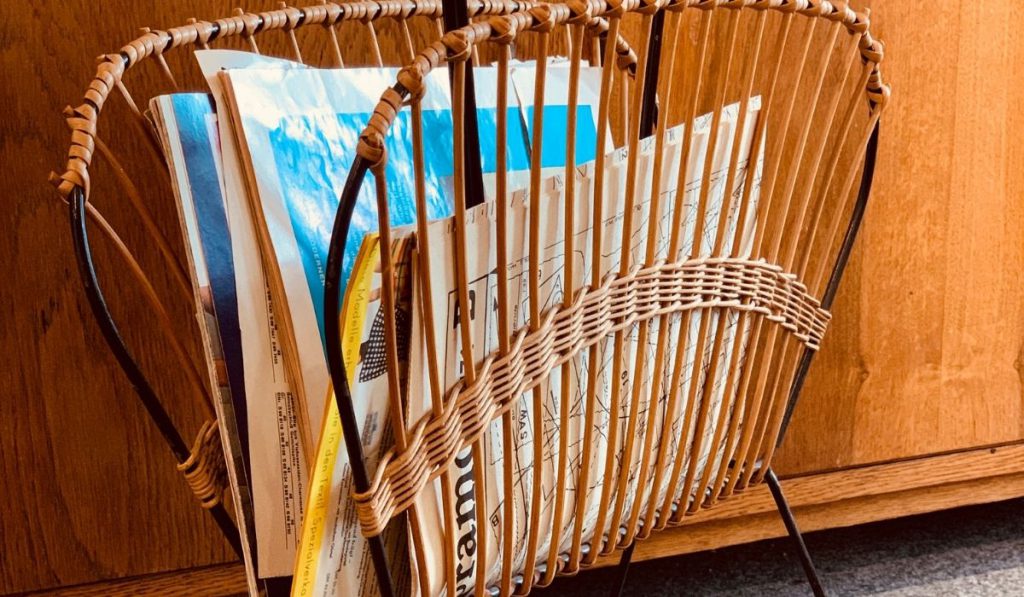 3. Invest in Magazine Holders
You might be working from home, or your kids are at the kitchen table doing math work in the middle of the day.
Whatever the case may be, you likely have a lot more books, magazines, and other paperwork strewn about. They are clogging up dining tables, coffee tables, and desk space. Why not come up with a stylish way to arrange all of the books and other paper that you need?
Invest in some modern magazine holders that fit effortlessly between furniture and the walls around them.
They will make your home feel more upscale and you can even assign dedicated magazine holders to everyone in your family so they know where things belong when they're done using them.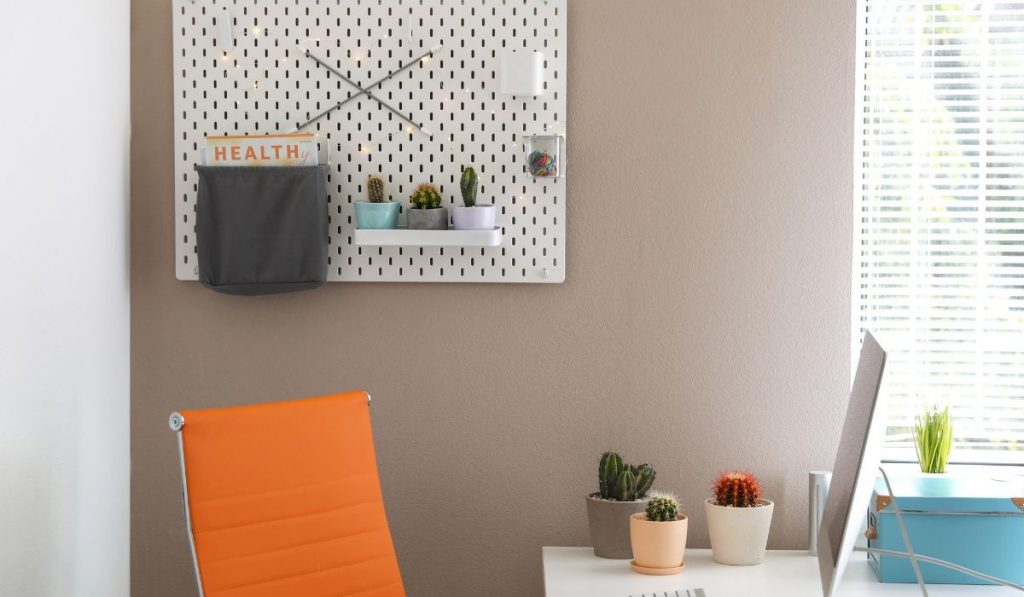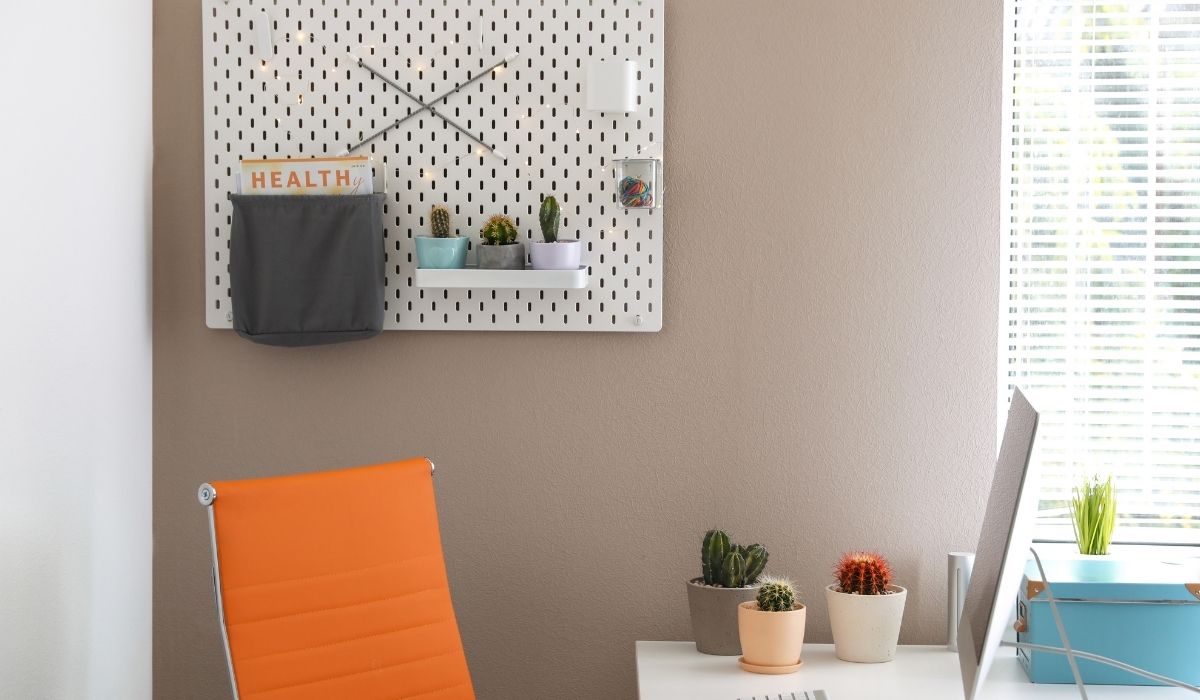 4. Get Ahold of Some Pegboards
Pegboards have been a boon for homeowners who want to store things in their garages for years. Pegboards are customizable wooden boards with pegs in them to hold up bikes or lawncare appliances.
If you're not using pegboards in your garage, you should certainly start now. It's a much better solution than letting bikes lean on walls and tools lay on tables.
If you're experienced with pegboards though, think about moving some inside to make storing things in bedrooms or the basement easier.
Families have had great success hanging Nerf guns and other toys on pegboards. You can use them for appliances, clothing, cleaning supplies, and other items you want to store.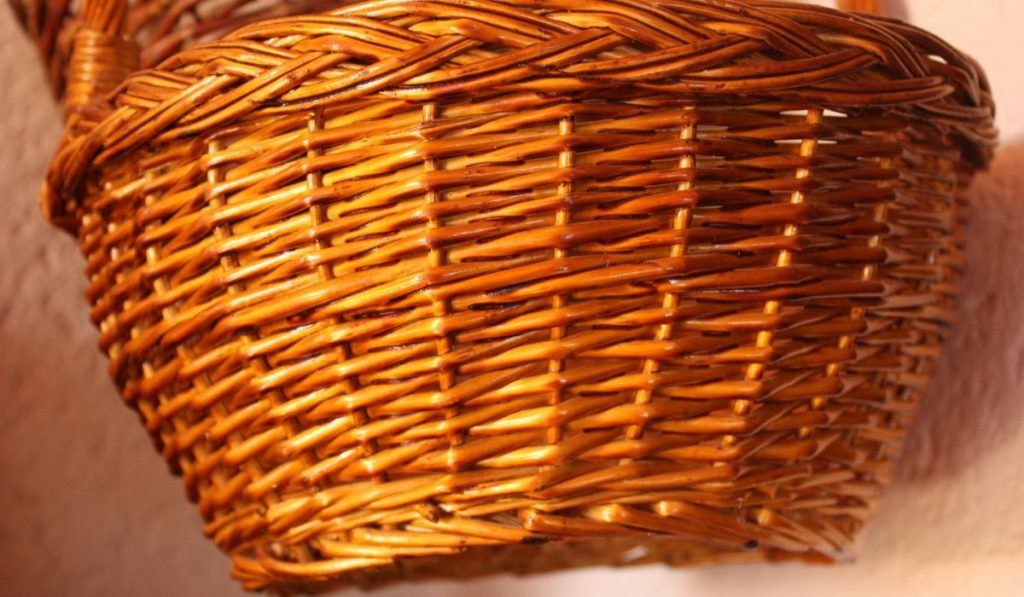 5. Hanging Baskets are a Great Option
Hanging baskets for things like fruit and bread are a great addition to any kitchen. They save you counter space and look terrific at the same time.
You and your family will likely eat healthier when fruits and vegetables are front and center. Instead of grabbing a bag of chips from the pantry, the apples will be the go-to option.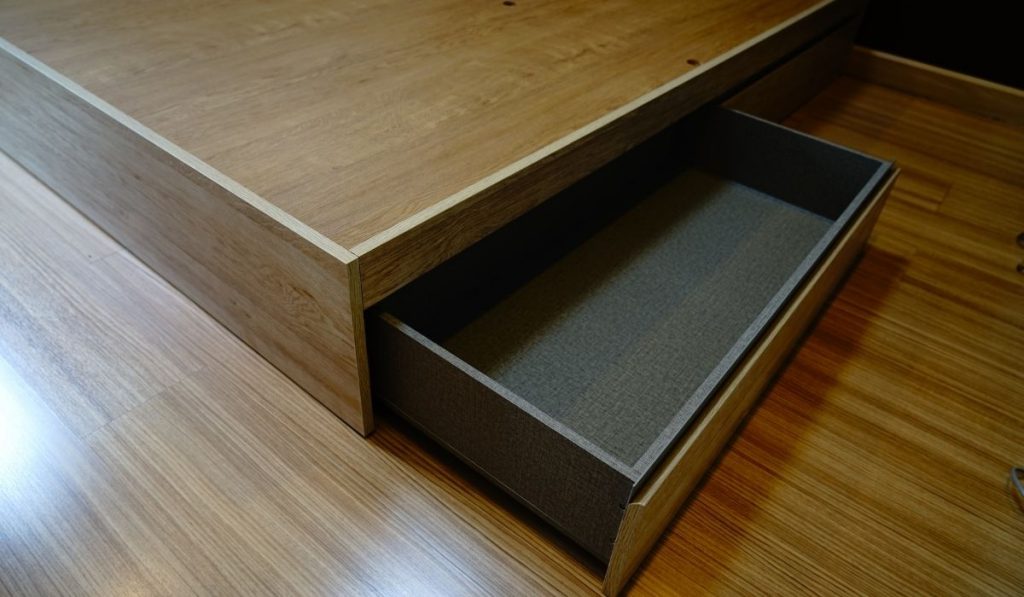 6. Utilize Space Under Your Bed
Millions of homeowners across their country misuse the spaces under their beds. Either they're clear of anything, or they're a complete mess.
If you're serious about finding new ways to store things, buy some plastic bins with wheels that can slide in and out from under your bed. Use them to store things like winter clothes and other things you don't need access to all of the time.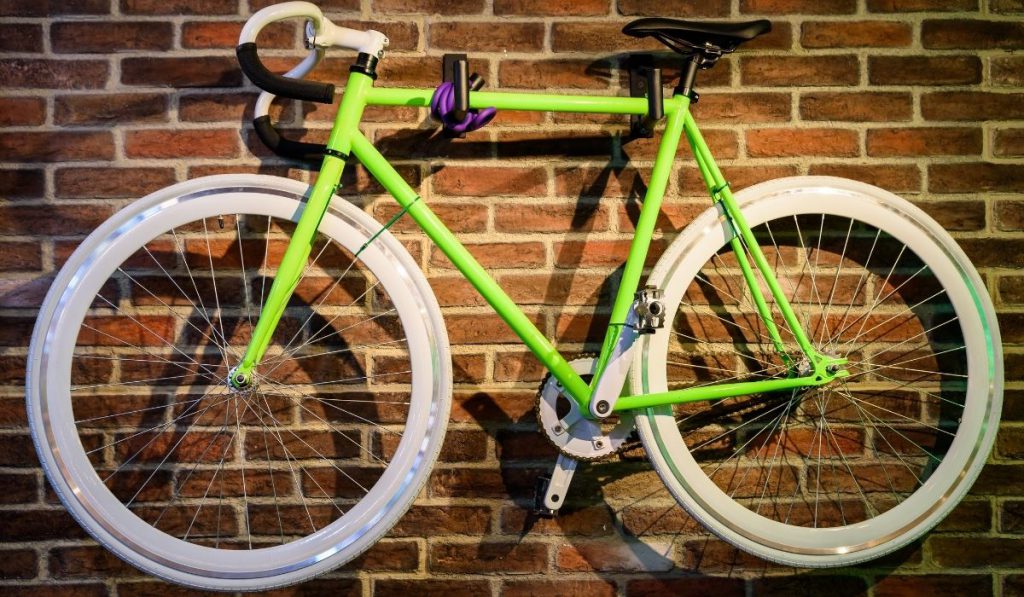 7. Wall Hooks for Bikes
When you are running low on floor space, think about storing things vertically.
Installing hooks on your walls or the ceiling of your garage is a great spot to put those new bikes you've just purchased. There are a variety of different vertical bike storage options, so look online for something that suits your home.
8. Pocket Shower Curtains
Storage companies are always innovating, and one of the most recent brilliant ideas is shower curtains with pockets. These pockets can hold things like brushes, deodorant, toothbrushes, and other items that don't mind getting wet.
It will help you clear clutter from your bathroom counters and create dedicated space for things so you'll always know where to grab them. That's a great help for families with people always wondering where the floss or the favorite hairbrush is.
9. Install Hanging Nets in Your Kids' Rooms
Hanging nets are a perfect place to store all of your kids' stuffed animals and other soft toys. You can simply toss them into the net, making cleaning easier than ever.
The nets come in a variety of colors that your children will love. Tossing them into the net is a fun activity, so you'll be able to get your kid to pitch in to clear the floor from some of the mess.
What's more, vertical storage options once again help create more counter and desk space. Hanging nets can make rooms a better school environment where kids can focus and get things done.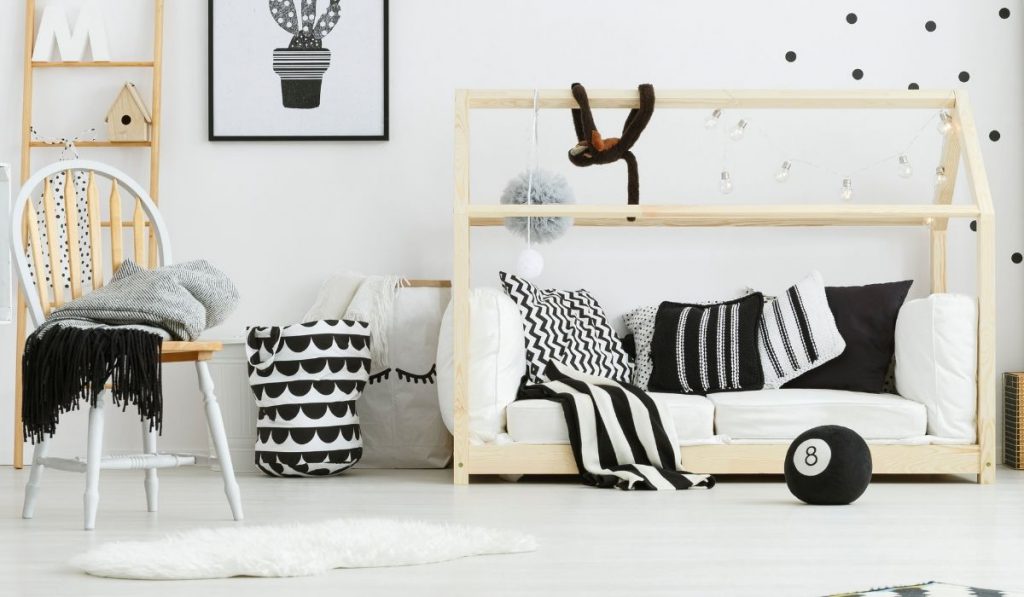 Whatever option you choose, the best bet is to go for something long-term.
A lot of homeowners started working from home and managing virtual school in the house a year ago thinking we'd all be back to normal in no time. Fast forward to today and it's been a year with likely months to go.
With creative long-term storage solutions, you'll love the way your home looks, and all of the things you need to get things done will be safe and in the right place.