Experienced real estate agents will tell you that what's inside of a house when you sell it will have a big influence on the final sales number. When people walk into a home on a tour or they look at pictures posted online, they want to envision living there. Buying a house is about improving your life, so people want the houses they see to be somewhat aspirational. They want to see that buying the house will make them happier, more comfortable, or more productive once they move in.
Your house doesn't need to be in complete disarray or a hoarder house to lower the sale price. Just having pet stuff, dirty clothes, or that couch you never got rid of can drive the price down.
The same goes for things like unkempt yards, bad neighbors, and other factors. To get the most out of your sale, you want your house to be inviting, look lived in, and not too out of touch.
A good agent can work with you to decide what stays when the house lists and what should go. But, once you decide, where should you put it? Most people opt for the attic, the basement, the parents' house, or a local self-storage facility that can house their belongings during the listing or bridge them as they wait to move into a new house somewhere.
The way you put things in storage will make sure stuff stays in good condition and it makes sorting through your possessions easier when it comes time to unpack in your new pad.
Here are 9 of the best ways to store items while selling your house.
Use the Attic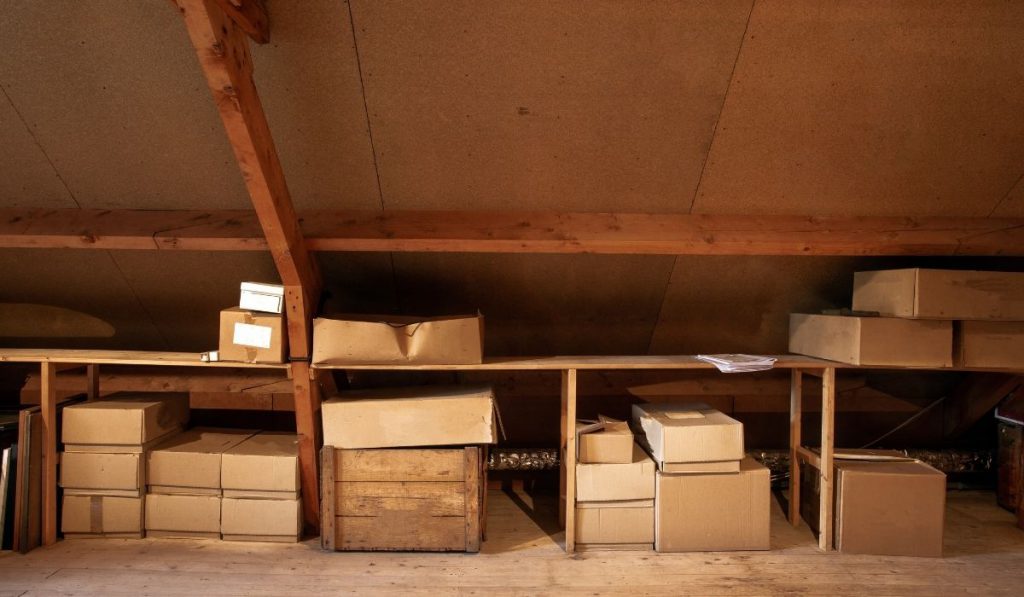 Attics are great for storing items when you sell your house because people don't often spend much time up there. At most, you'll get a few questions about whether it's finished or not, or someone will want to take a quick peek. It's not likely to affect the deal until the inspection, and most people expect to see some type of storage up there.
The only problem with the attic is that it's really only good for smaller items. You can put some suitcases, lamps, or even bikes up there, but good luck trying to fit any bulky stuff like a loveseat or an appliance. You'll break your back getting it up those small ladders, and then probably discover it won't fit anyways.
Take Advantage of the Basement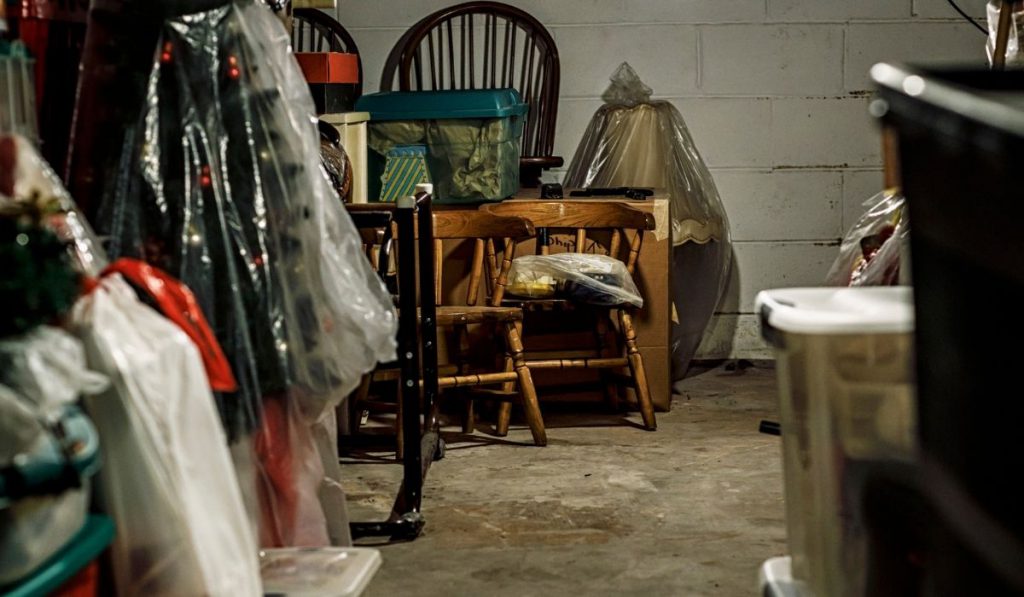 Using the basement is a fantastic way to store things you want out of sight to stage your home. The main problem people with basements come across is that it's usually finished and there is already some stuff in there!
If that's the case, you might have a hard time sticking all of those bean bags, kids' toys, or whatever else you need to move out of sight. If you're trying to turn the spare bedroom into a home office for photos, then where are you going to put the extra bed?
Use the Spare Room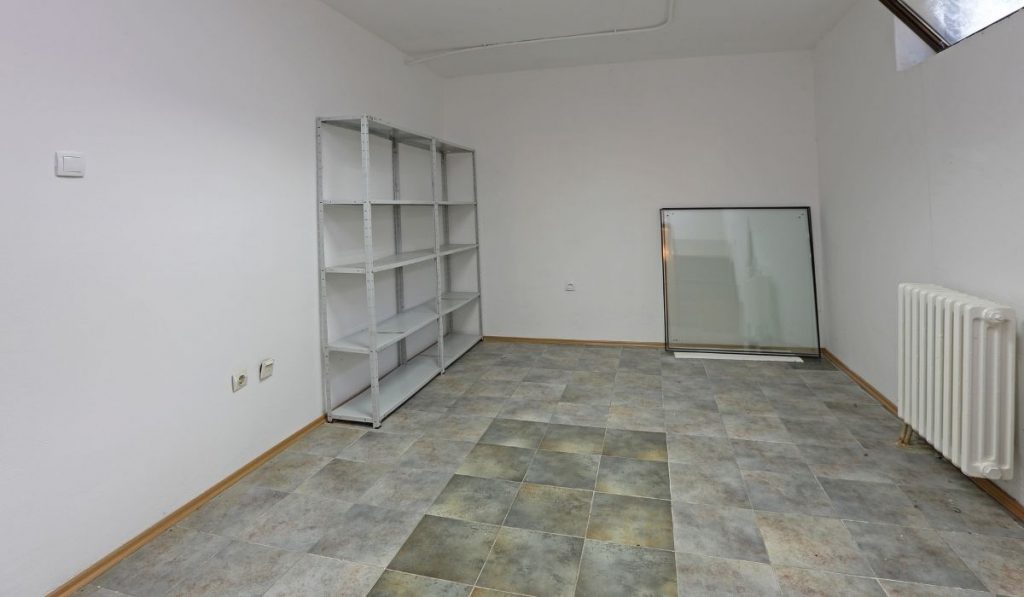 The spare room is another good option. Potential homebuyers are going to understand if one of your rooms is filled to the gills with random stuff or extra furniture. If nothing else, they'll appreciate the extra effort you went into making the house look clean and organized. As long as the stuff isn't in the master or a kid's bedroom, you should be fine.
Try the Shed Out Back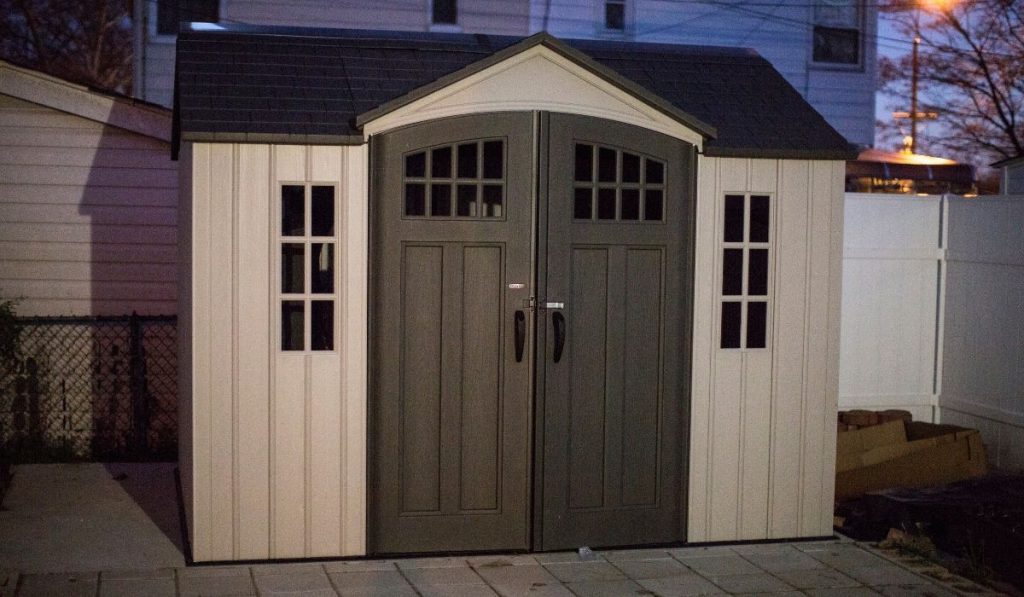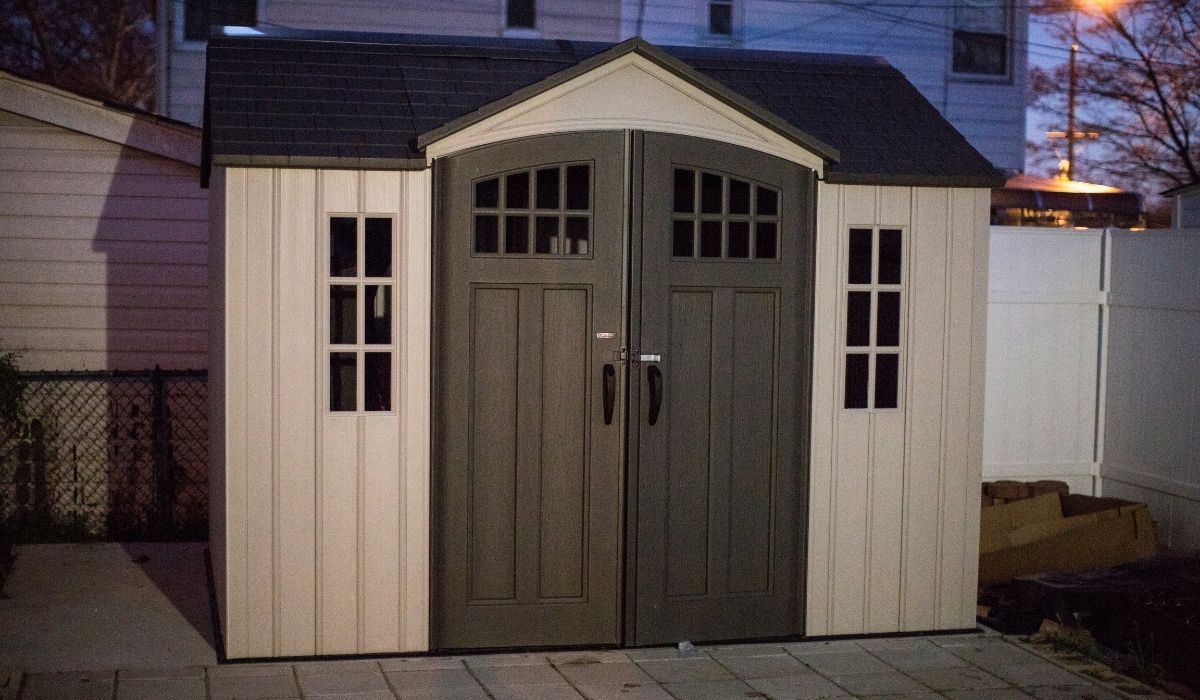 Sheds are fine for durable goods or short-term storage. For example, if you're having an open house on a specific weekend, then you put stuff outside and bring it in the next day. It's going to be in fine condition. You don't, however, want to put things outside in sheds with no climate control or that are prone to leaks for too long. It can damage furniture, artwork, and other sensitive items. If you need to put stuff out there longer-term, then you may want to wrap it in plastic and take other measures to ensure it stays clean and undamaged.
The Garage May Have Space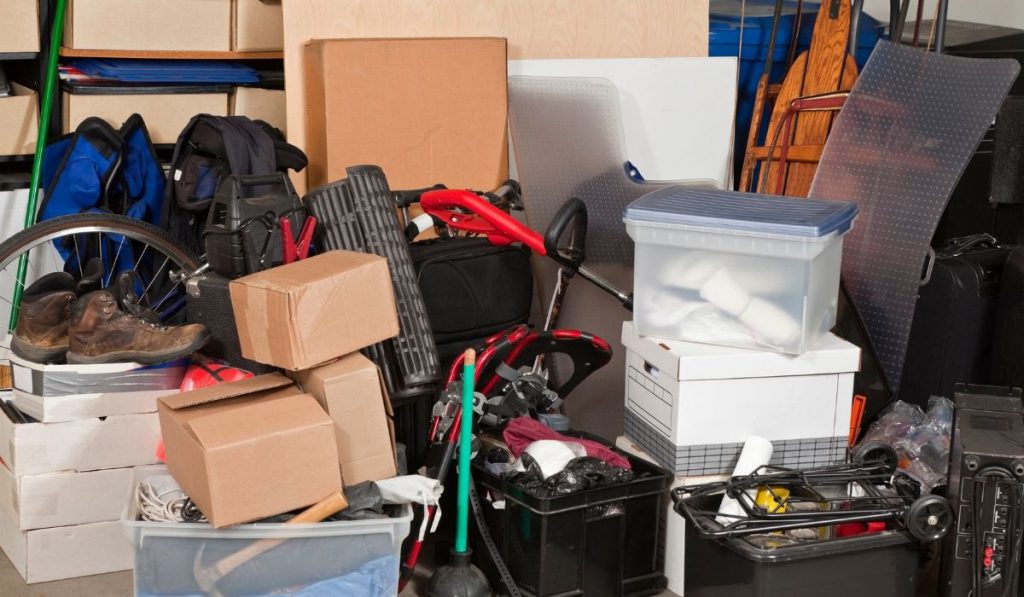 Garages usually already have a lot of your decorations, sports gear, and other random stuff in them. One thing you can do when you're listing your house, though, is to park the cars outside in the driveway and use the extra space to put furniture and other goods you need to clear out of the house. Of course, this isn't a great long-term solution, so you'll want to be confident that you have a short timeline before you start packing extra stuff into the garage.
Rent a Self-Storage Unit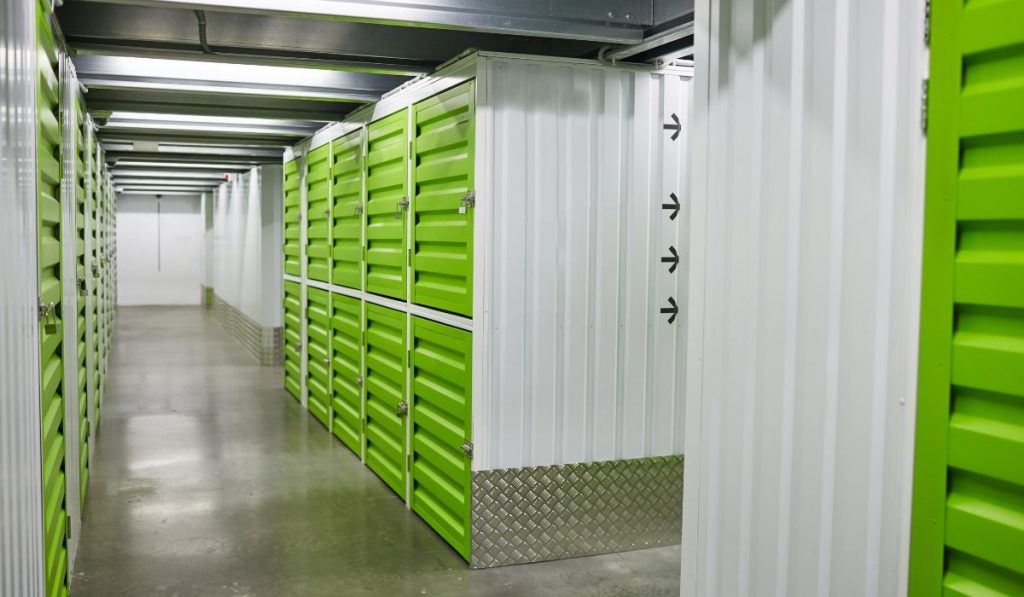 You'll be surprised at how affordable self-storage units are these days. Odds are you have a good facility within a short drive from your home, and you can rent one with the flexibility you need while you're selling your home.
These days, self-storage units come in a variety of sizes. You can find something that's like a large locker all the way up to something you can put vehicles in. It all depends on what you need. Many have climate-control options and good security to keep your stuff safe while it's in the unit.
Call around to some storage units in your area. A lot of facilities specialize in these kinds of short-term situations, and they'll be glad to accommodate you.
At Snell Mini Storage, we've helped many families store their belongings while selling their home. If you're selling your home in the greater San Jose area, just click here to see our available units and make a reservation – we'd be happy to help you, too!
Rent a Container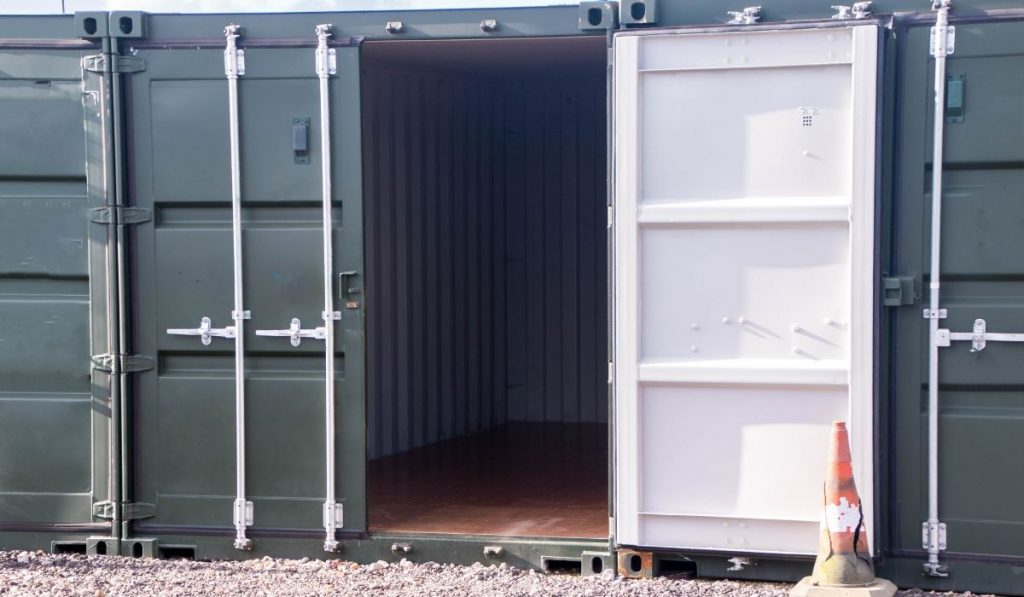 There are shipping container companies that will deliver a container to your house or any other property, and you can rent it for a certain amount of time. Now, it may be odd to have a large metal storage container sitting in your driveway when people walk up for a tour of your place, so it's certainly not for every home.
However, if you have the space or if your yard is big enough, you can fit a storage container on-site without it attracting too much attention. This saves you the trouble of having to use off-site storage options that you have to drive to.
Ask Mom or Dad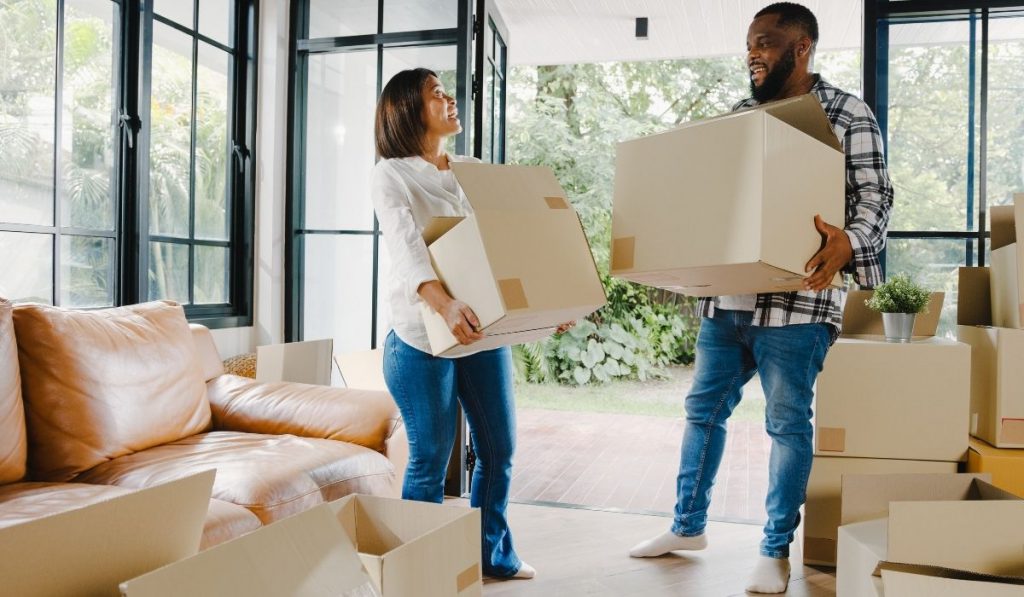 Everyone's family is a bit different, and some parents will take more kindly to their grown children asking to store stuff than others. That said, if you are near enough to your folks and they wouldn't mind housing a few extra things, then it's a great option!
Now, you're probably not going to want to move bulky items there because they likely won't have the space, but your parents' house could be ideal for things like electronics, valuables you don't want sitting around at open houses, and other items.
Borrow Some Space From the Neighbors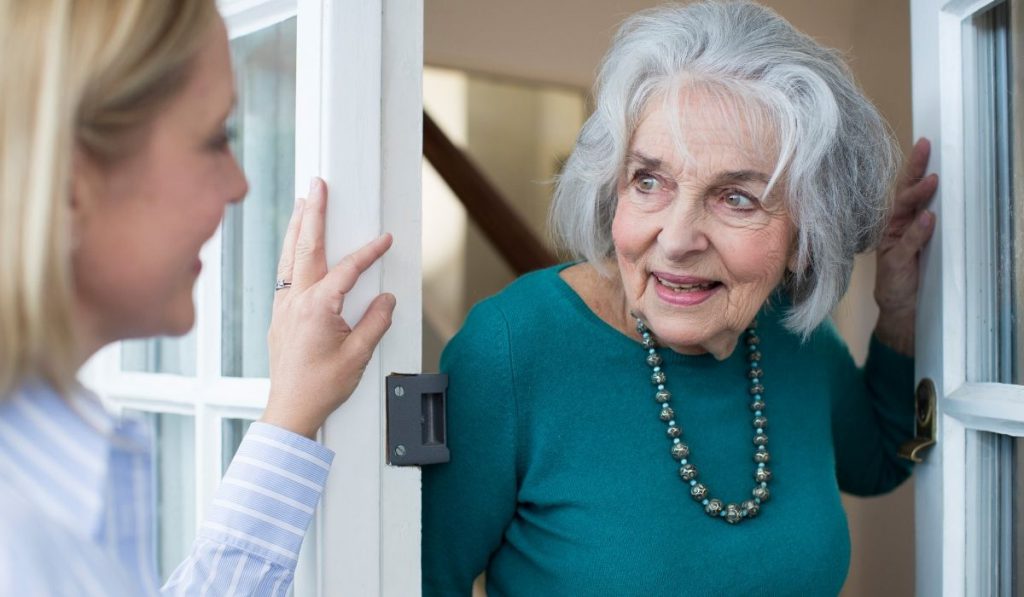 Hopefully you're on good terms with the neighbors, and asking them for storage help is a solution. This doesn't work for everyone, especially if you're in the suburbs where there is a good distance between you and the next house.
But if you're close to your neighbors and they have a shed or something, then asking them to store some things for you for a few days or weeks could be a big help. It will allow you to properly stage your house and your stuff is close enough that you can grab something if you need to.
Don't leave money on the table! Staging your house and making it look clean and organized will get you more money and more bids. Explore these easy options to make listing and getting the most for your house easier than ever! Once you're cleared out, it lets other people imagine themselves living in your home. It's often these types of small details that lead to fast and easy sales!

If you're looking for a storage facility to store your precious belongings, Snell Mini Storage has got you covered. Securely store your belongings! Here at Snell Mini Storage, we offer a wide range of unit selections to accommodate your every need. To learn more about our self-storage facility, please check out our website at http://snellministorage.com/.