Living in the city in small apartments or having tiny spaces means you need to get creative about storage and staying organized. With less room, having more stuff can quickly lead to clutter and chaos.
Having a small bedroom requires focus on what's essential and what you don't need. There are often hard choices about what you can keep and how much you can buy. Unfortunately, many people fail to organize appropriately, leading to increased stress from having too much stuff and nowhere to put it.
However, effective storage solutions make the sacrifice less challenging. With the proper system, you can store more things and stay organized longer. In addition, using clever storage ideas will make life in your small bedroom more comfortable and keep things where you need them.
Here are some of the best storage ideas for a small bedroom.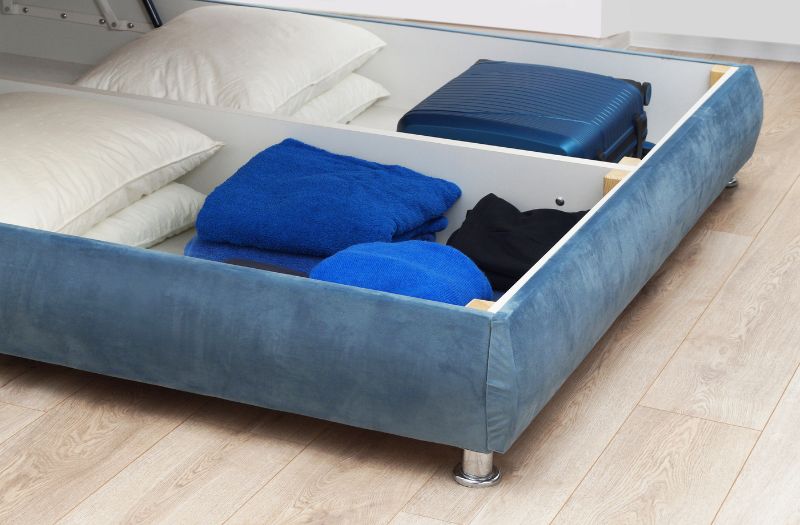 Use the Space Under the Bed
There are tons of pictures of college dorm rooms with beds hiked up on cinder blocks to create more room to put clothes, books, and shoes. While you don't have to go to those extremes, you should certainly take advantage of the space under your bed to store possessions.
Rather than shoving things under the bed, invest in some high-quality clear roller bins that you can slide in and out easily. See-through containers make it quick to find what you need without dragging every trunk out one at a time. You can also label the outside of the bin and store things by category.
The space under the bed is fantastic for shoes, exercise equipment, handbags, and bathroom supplies. Make good use of empty spaces and maximize your bedroom storage.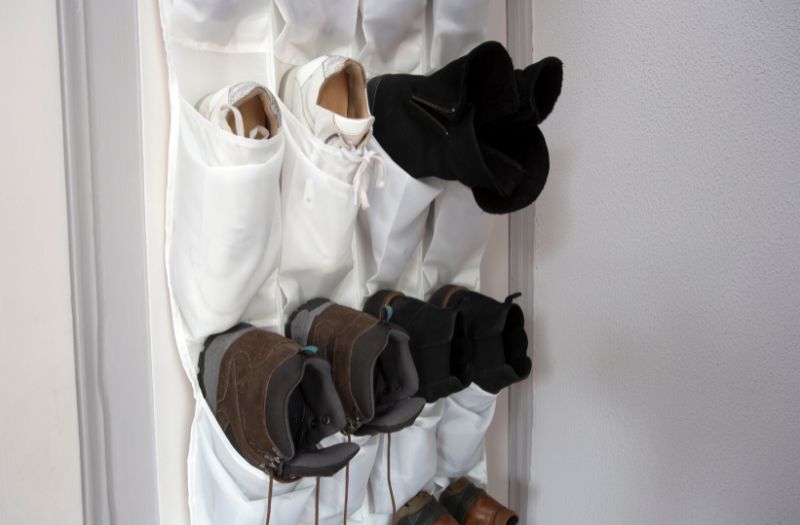 Store Things Behind Doors
You probably have a bedroom door. In addition, you may also have an en-suite bathroom with a door. Using both can offer additional space that's out of sight.
The good news is that there are a ton of ready-made storage products to help you get the most out of your doors. For example, you can buy hanging shoe racks or install a towel rack on the back of your doors.
What's more, using the back of your doors keeps shoes or whatever else you're storing out of sight whenever guests come over, or when you want your bedroom to look more minimalist.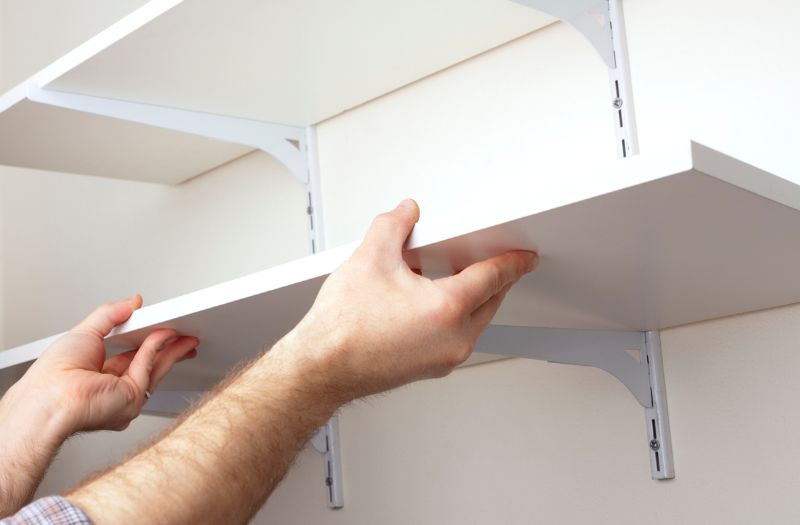 Buy Racks or Shelves for Your Closet
Closet space in small bedrooms, particularly in small city apartments, comes at a premium. As such, you need to guarantee you're getting the most out of your closets.
Typically, closets have a lot of unused space. For example, there is almost always a gap between the clothes rack and the ceiling, and the floor is either empty or a mess of shoes and whatever else ends up down there.
Installing shelves or racks in empty closet space is an excellent storage idea for a small bedroom. You'll essentially get an extra dresser inside your closet without having to put more furniture in your room.
Put folded t-shirts, shoes, purses, ties, or whatever else you want on the shelves to save space and stay organized.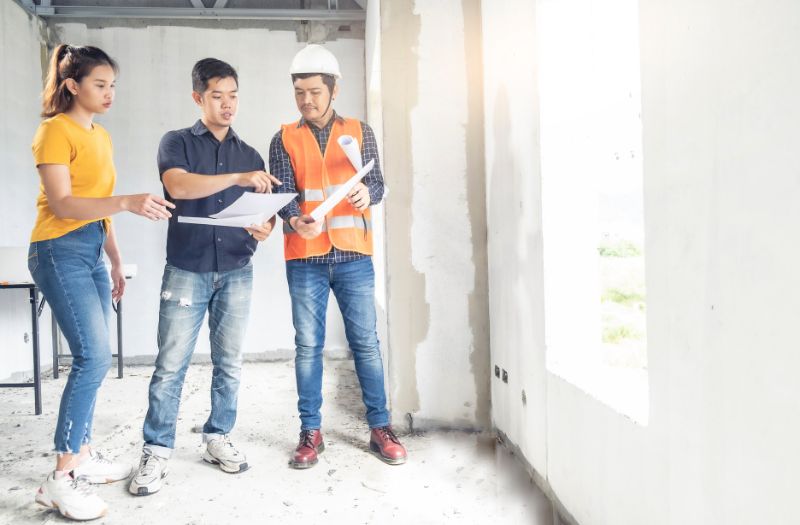 Ask the Building Manager
If you live in a large apartment complex, there could be other places to store certain items other than in your bedroom.
For instance, some apartment complexes have places where tenants can keep their bikes and other sporting equipment. In some places, tenants have the option to use closets or lockers in the parking garage or basement.
You never know; more storage options could be open to you in your building. All it takes is asking your landlord or property manager.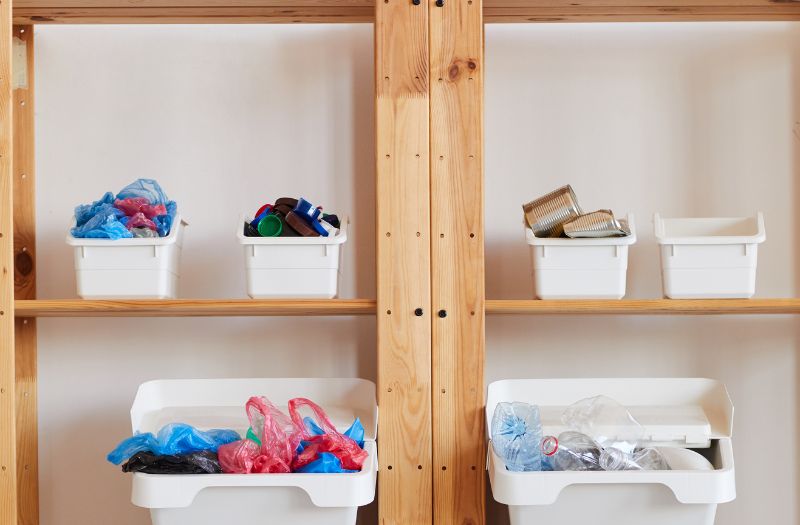 Make the Most of Vertical Space
If you're in a small bedroom and you feel like you need better storage solutions, take advantage of vertical space!
A quick trip to your local home improvement store or shopping online will help you procure some shelving units that are easy to install and can hold books, electronics, jewelry, and even clothing.
If you have large blank wall spaces, opt for a variety of shelves that will give you some different storage choices.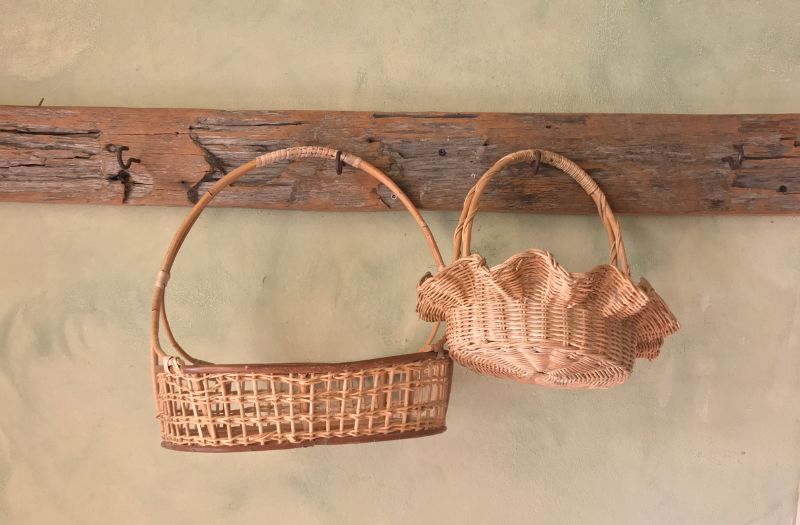 Buy Some Hanging Baskets
Did you know that you can buy hanging baskets that you can use for storage? Install a hanging basket above your bed or in the corner of your room above a dresser. Smaller spaces are all about maximizing storage with clever tricks like hanging baskets. You can keep anything from toilet paper to socks. Just make sure you don't put anything in there that exceeds the product weight limits.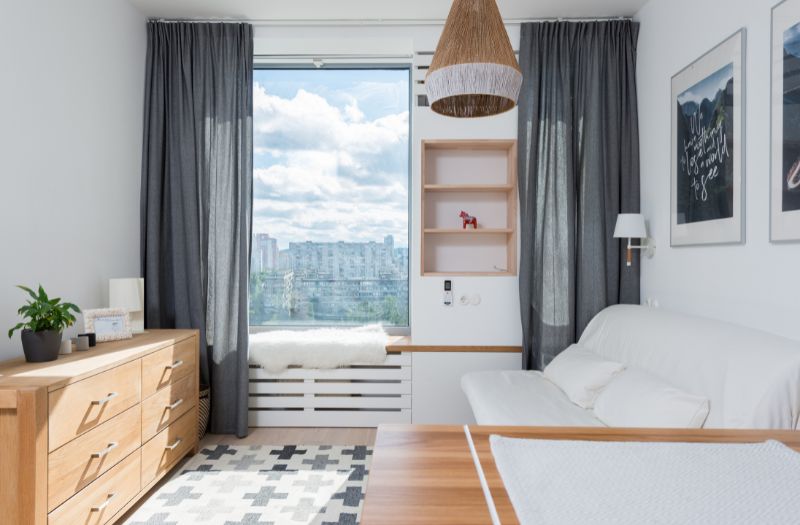 Buy Furniture with Drawers
These days, it's easier than ever to find furniture with built-in storage. If, for example, you need a desk in your room, make it a desk with drawers for cords, books, supplies, and other knick-knacks.
Did you know that you can even buy beds with drawers under them? Furniture makers are always coming up with new and improved ways to give customers more storage options. So whether you're buying a bed or a bedside table, make sure you get pieces with some form of integrated storage solution.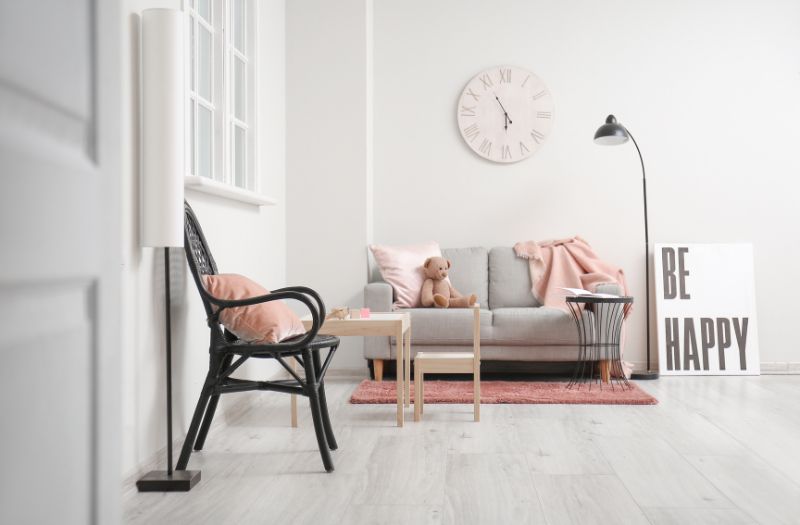 Keep Your Floor Clear
A clean and open floor makes small bedrooms look and feel bigger than they are. It's easy, especially in a small bedroom, to feel cramped when there are things in every corner and the floor is cluttered.
Keeping things out of sight, whether they're under the bed or in the closet, will help you feel like you have room to breathe in even the tiniest of bedrooms. Stay as organized as possible to prevent chaos in your room. Pick things up off the floor and put them in their designated space to stay sorted at home.
Focus on Your Headboard
The area around the bed headboard typically goes unused. Sometimes, people will hang a picture or painting above their beds, but mostly it's empty wall space. Instead of letting that area go to waste, install a shelf or find some cabinets you can hang there to create more storage space!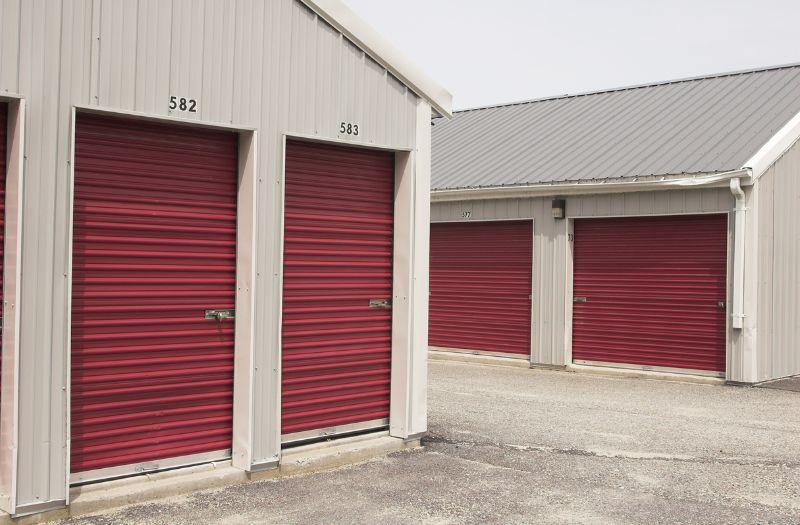 Consider Renting a Storage Unit
One of the biggest challenges of storage in a small bedroom is where to keep the things you don't need now, but at some point, you will. Good examples include things like winter coats, seasonal footwear, rain jackets, umbrellas, swimming gear, sporting equipment, etc.
Buying a new bike every year is ridiculous, but keeping it in your room with you all winter sounds equally foolish. A storage unit may be your best storage option for everything you need during certain seasons.
There's a good chance there's a storage facility close by, no matter where you live. They're often more affordable than people realize, and there are a ton of different pricing and size options. You can switch out your swimsuits for your winter clothing when summer arrives and vice versa when the weather cools down again.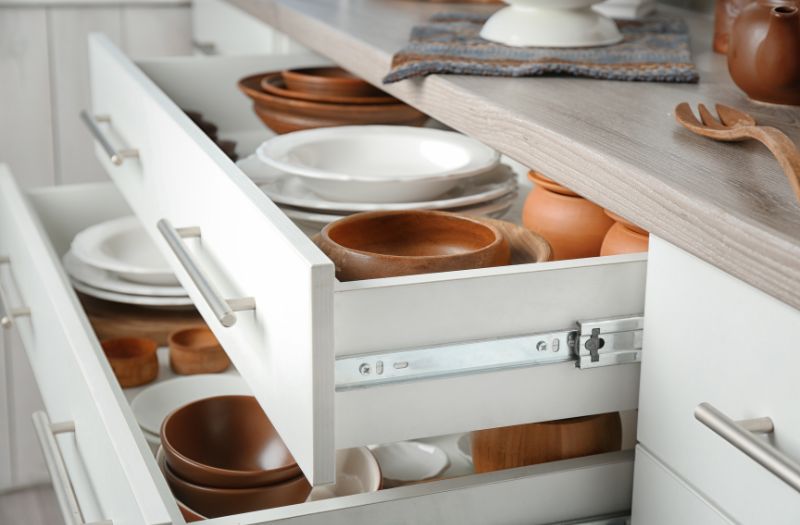 Clean Out Cluttered Drawers
It's normal to accumulate stuff over time. For many, throwing things away or donating possessions is difficult. However, it may be time for a good spring cleaning when you find your drawers are a mess and you're running out of room to put things.
Staying organized is easier when you have places to put things and enough space to dedicate to specific items. If you find it too challenging, it's probably time for a thorough cleaning to help you decide which items to let go.
Ideally, you can sell used items or donate them to people who want them. There are plenty of online channels where you can offer them to people in your area. Then, you'll feel glad knowing your things went to people who wanted them. 

If you're looking for a storage facility to store your belongings, Snell Mini Storage has got you covered. At Snell Mini Storage, we offer a wide range of unit selections. To learn more about our self-storage facility, please check out our website at https://snellministorage.com/.