Capsule wardrobes are getting a lot of attention these days because people, especially young professionals, are focusing on having fewer, higher-quality clothing items. Right now, working remotely is more common than ever. You don't have to spend thousands of dollars every year on suits and heels that will keep you up to speed with the latest fashions. Now, you need clothes for occasions—something to wear into the occasional office meeting and something you can wear on Zoom for team meetings.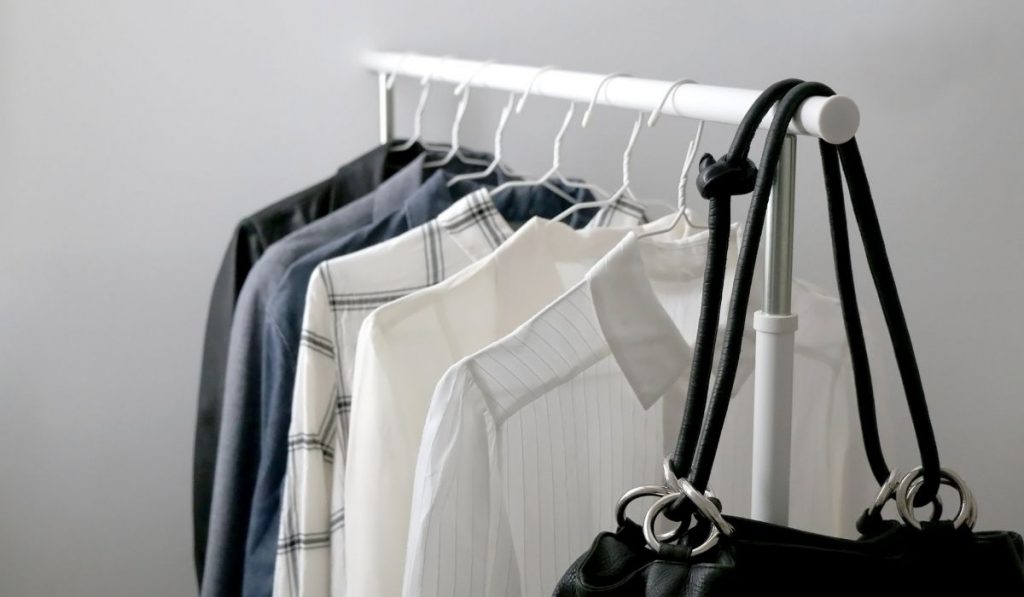 With a capsule wardrobe, you keep items together that mix and match appropriately based on season, occasion, or personal style. These types of clothes don't typically go out of style. They're more like your dependable go-to classics that you can transform according to the occasion.
Think jeans and a nice sportscoat. A capsule wardrobe gives you the essential items you need for a late dinner on a weekend or a lunch with work colleagues. They are typically neutral colors, with perhaps a few colorful pieces thrown in for a bit of flair.
One of the main issues with capsule wardrobes is that they're often seasonal. After all, you're not going to be wearing the same stuff in the middle of the summer as you are when it's cold outside in winter. So as a result, many people have multiple capsule wardrobes based on where they are, what they're doing, and their mood.
Let's take a look at some ways you can organize and curate your capsule wardrobe based on personal style and circumstance.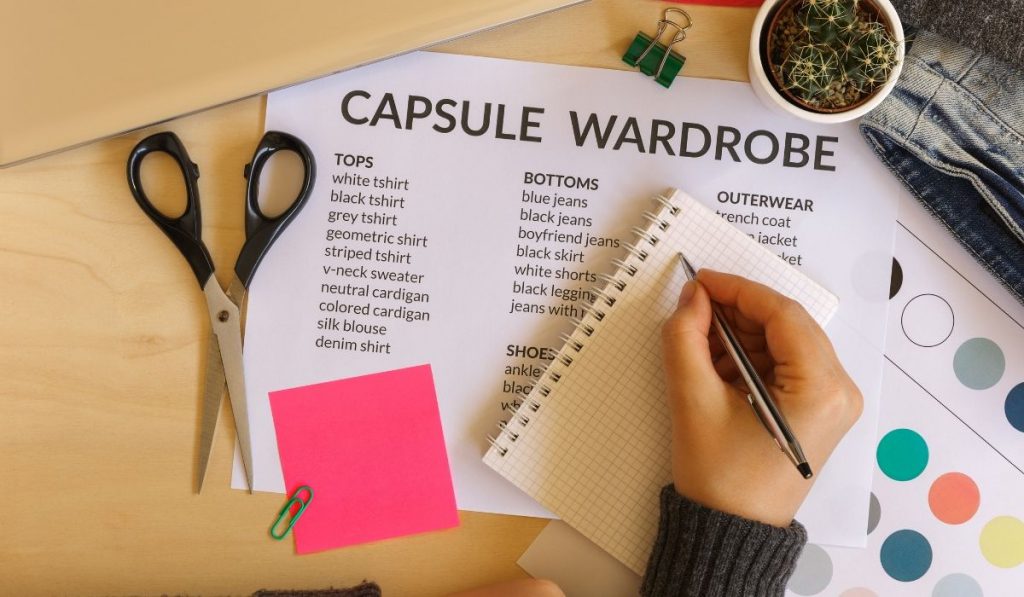 Curating the Right Capsule Wardrobe
If you're a young professional, you're probably going to forgo that big walk-in closet in the suburbs for something smaller, closer to the action. According to studies, living close to work and avoiding a tortuous commute significantly impacts personal happiness. Plus, living in the city or closer to work usually means proximity to restaurants and friends.
With limited space, you must make the most of what you have. That typically means opting out of owning a million pieces of clothing and 20 pairs of shoes and going for something that makes more sense – a wardrobe you can customize according to activity and stage of life. For example, a capsule wardrobe is ideal for people who want the ability to make several different outfits out of the same 10-20 items.
Yes, it's possible! In fact, capsule wardrobes have been popular for decades. They're becoming more popular in the United States, but they've been en vogue in Europe for years. Just take a trip to a place like Denmark, and you'll notice that people wear the same things many times. Their clothes are usually higher-quality; they don't mind spending more on something they'll use, and that will last for years.
Building a capsule wardrobe isn't just about picking out your favorite things and getting rid of the rest. It takes work and a realistic approach to what you'll wear and how you need to dress for certain events. You're going to need to be purposeful about which things make the cut.
People usually opt for mostly neutral colors that can go with anything. You can add color to outfits with accessories and outerwear.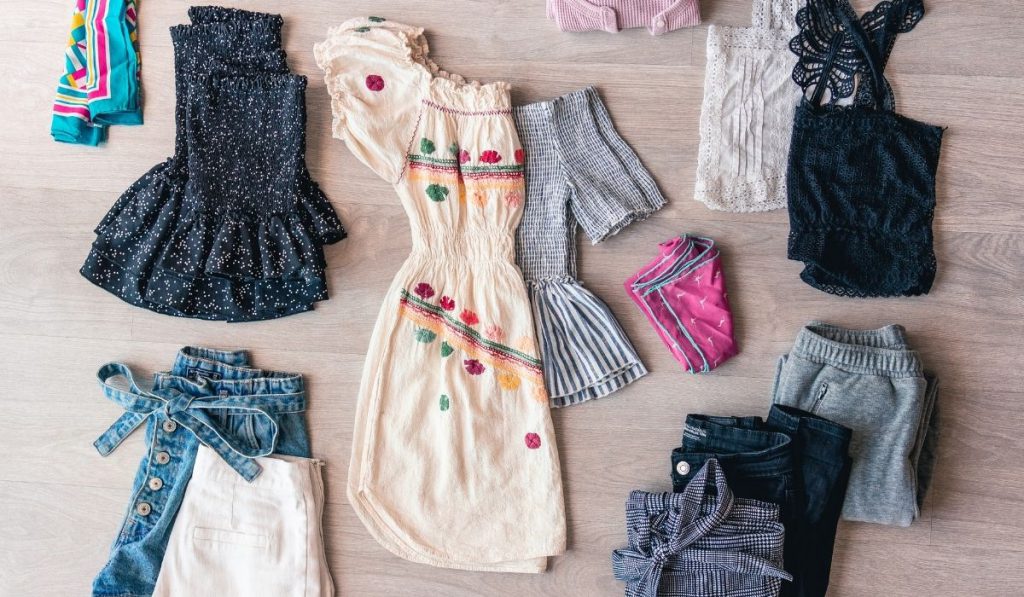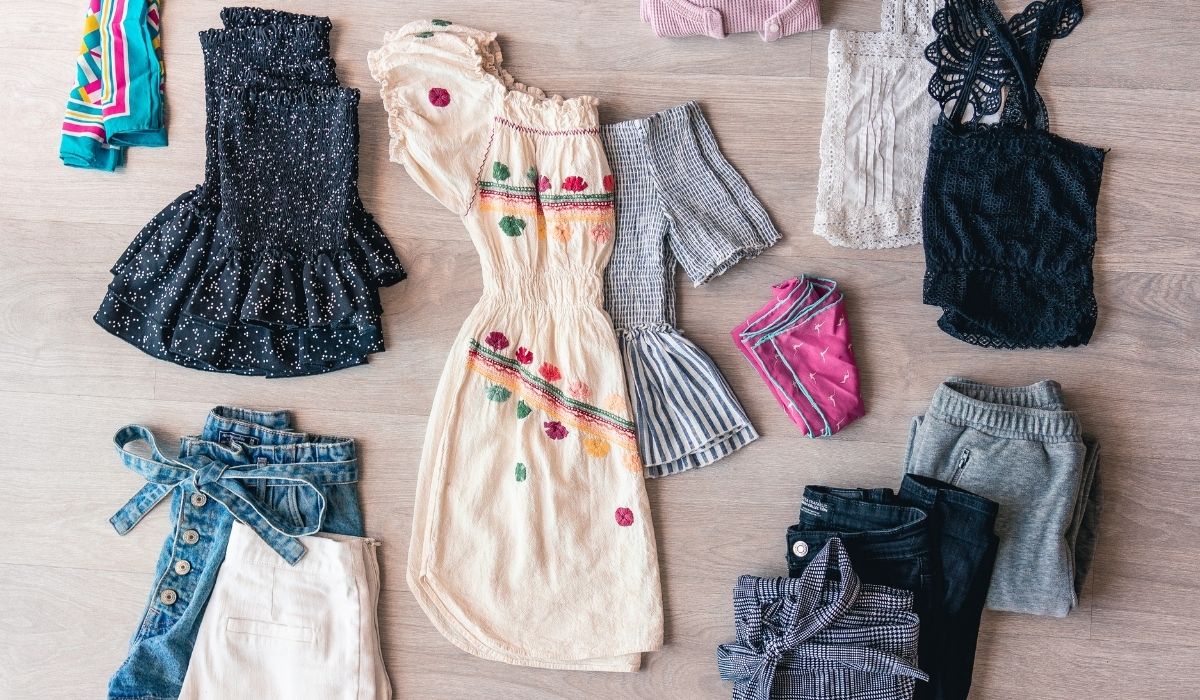 3 Benefits of Capsule Wardrobes
There's a lot to be said about the benefits of capsule wardrobes. Here are some of the main positives.
1. Having a Capsule Wardrobe Makes Getting Dressed Easier
You don't have to wade through mountains of clothes every day trying to decide what to wear. You know what you have on the shelf or in the closet, and all you have to do is mix and match to make something work. It saves you time while you're getting ready for work or going out for some fun.
2. More Affordable
Even if you're spending money on bargains, people who buy a lot of clothes usually end up spending more than if they'd purchased fewer but more excellent items.
3. Sustainable
You can rest easy knowing that opting for a minimalist wardrobe means you're living a more sustainable lifestyle. All of us likely throw away more things than we should. Choose higher-priced items that last longer means you'll be less likely to throw them away as quickly.
These are just a few of the main benefits of a capsule wardrobe. People who use them typically say that they love the simplicity they bring and wouldn't go back.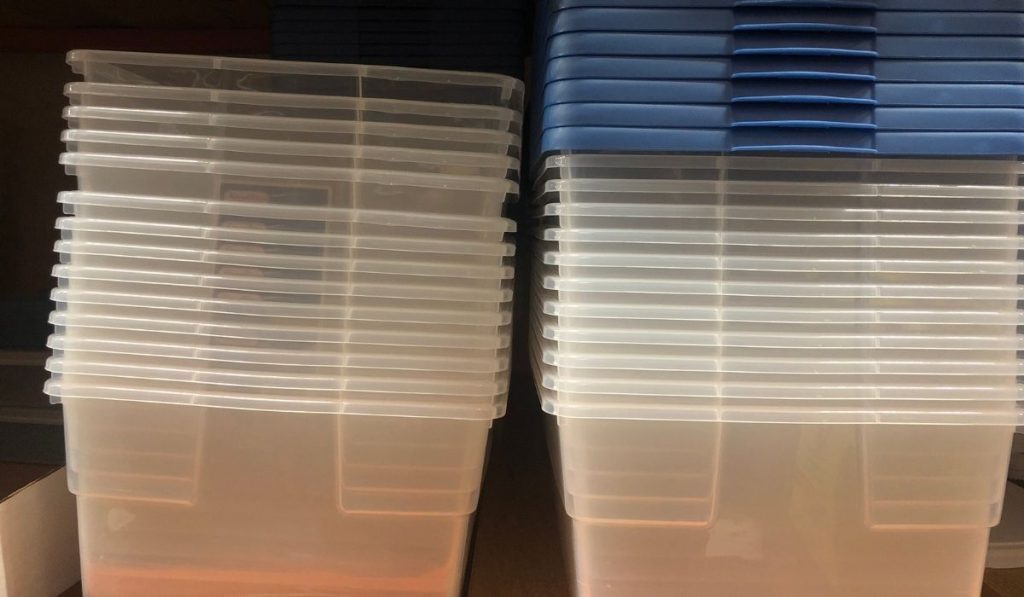 Storing a Capsule Wardrobe
If you're lucky, you only need a single capsule wardrobe. We know, though, that people often end up with 1-3 wardrobes to accommodate changes in weather and different phases of their lives. If that's you, then you're going to need to know how to store it effectively to save space and keep your clothes in top condition. Here are a few storage ideas that can help.
Plastic Tubs
Plastic bins come in handy when organizing seasonal clothing. It's a perfect solution for that winter capsule wardrobe that you only need four or five months a year. Clear tubs make it easy to see what's inside, so you don't have to rummage through boxes to find one or two things you're looking for. They're usually stackable, which is a great space-saver in closets and under beds.
Labeled Shelves
If you're lucky, you can keep your separate capsule wardrobe on labeled shelves for when you need them. Label makers are easier than ever to come by, and you can stay organized by separating items according to purpose. Keeping your clothes on shelves is also terrific for when you need to grab an item like a scarf or a pair of pants if you want to mix your normal wardrobe up a bit.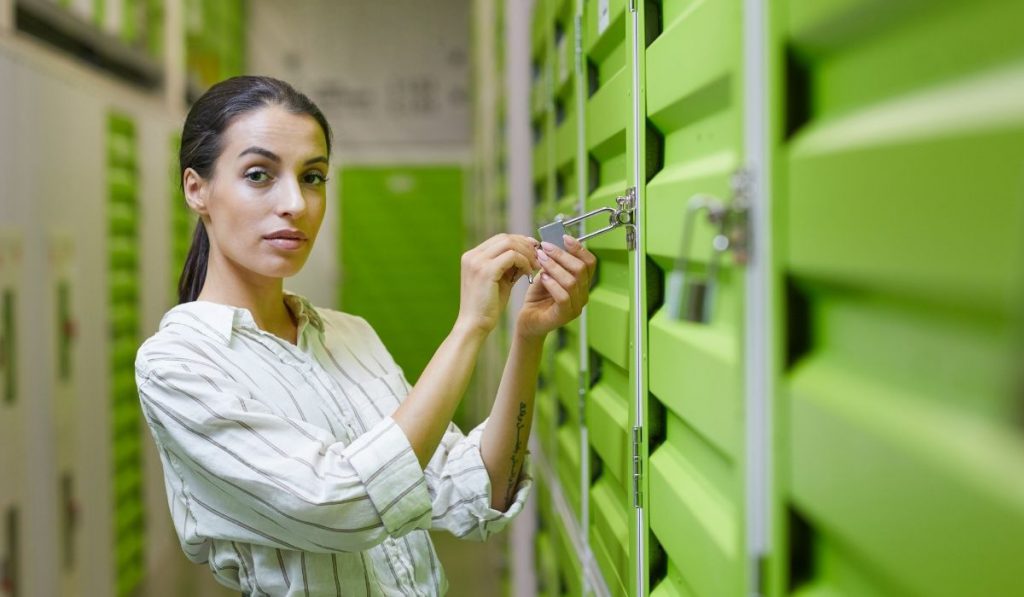 Keeping Clothes in a Storage Unit
Self-storage units are a fantastic option for people who want to keep separate wardrobes depending on the occasion. They're often much more affordable than people think, and they're usually within striking distance. Finding one in your neighborhood isn't hard, and you can lease one as large or small as you need. Many storage units do well at controlling humidity, but you may want to keep your clothes in airtight bins or plastic wrap for safekeeping.
How to Plan Your Capsule Wardrobe
Now that you know what a capsule wardrobe is and how to store anything you don't need, are you ready to take the plunge?
The first thing that you should do is perform a clothing audit on the things you currently have. You need to go through each item and decide what makes the cut. We know this isn't easy! People hold onto items they've never worn for years in hopes that they'll lose a little weight or have the confidence to pull something off. Don't let that be you!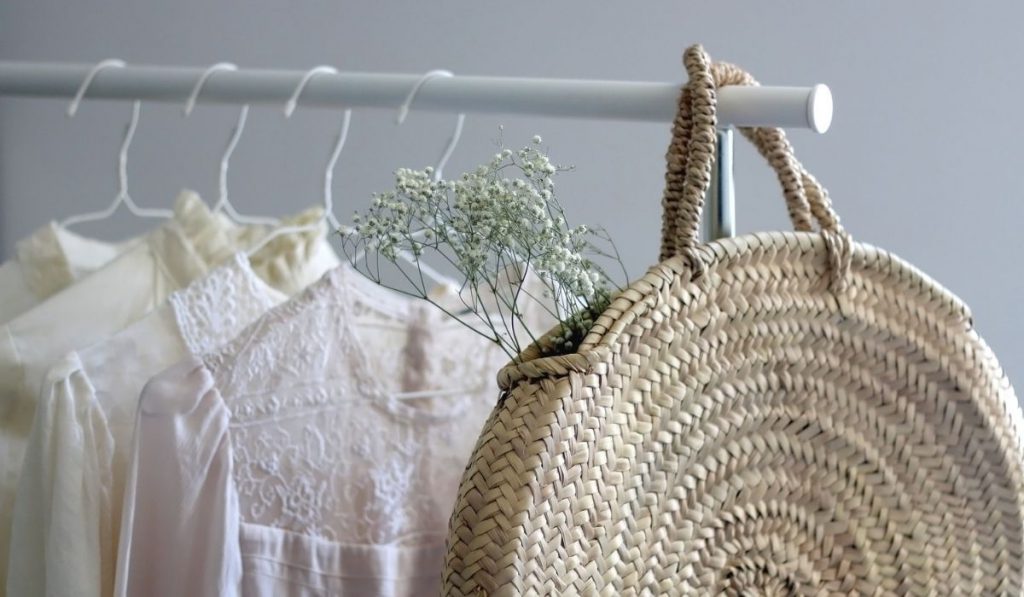 You have to be ruthless when it comes to selecting shirts and pants for your capsule wardrobe. Only the most cherished items make the cut. You have to be ok with the thought of wearing that skirt or sweater multiple times a week.
If you feel like you don't have things up to par with what you're looking for, that's fine! Don't include any items you know you won't use again and again. If you go through your clothes and feel like you don't have enough, that's the point! Now you can start to accumulate cherished items one piece at a time. Only buy stuff that you absolutely love, and that goes with whatever else you've got in your capsule wardrobe.
Make the process fun, and don't rush the process. Done right, you'll end up with a handful of items that you love putting on every day.
Resources

If you're looking for a storage facility to store your belongings, Snell Mini Storage has got you covered. At Snell Mini Storage, we offer a wide range of unit selections. To learn more about our self-storage facility, please check out our website at https://snellministorage.com/.