The holidays are here, and the sales are happening. Everyone's breaking out their wallets to buy presents, new wreaths, decorations, and a million other things. Shopping for holiday decorations and presents is always a ton of fun, but the more you buy, the more you'll have to deal with once the holidays are over.
There will be trees and ornaments to put away. Candles will need a place and so will all of those holiday plates and cups. Coats and jackets will need a home, as will all of the scarves, gloves, and boots. If you live somewhere colder, you'll need even more space.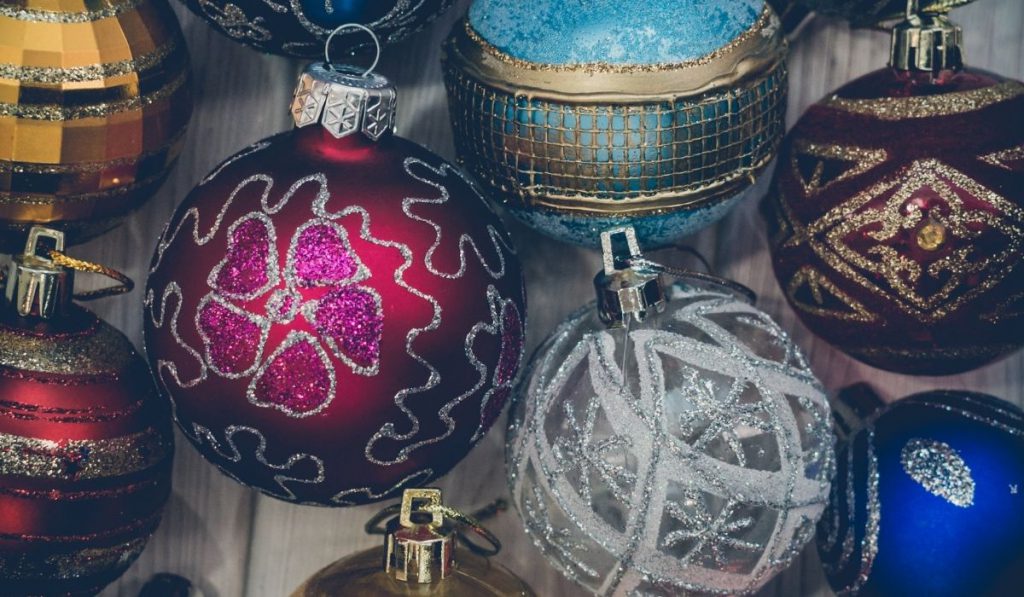 Managing the holidays well will mean transitioning between them smoothly. Too many people become easily stressed as holidays come and go.
This doesn't have to happen. You can get through the holidays and maintain all of your family traditions with the right storage solutions. Here are some of the best ways to organize your holiday storage to make this time of year smooth as silk.
Separate by Holidays
One of the easiest ways to manage your holiday items is to separate them out by holiday. With labeled bins, tubs, and boxes, you can get to the things you need much faster. Keeping each holiday separate will also make putting things in storage and taking them out a lot easier.
You can place them in the basement, an attic, or in a storage unit based on when you'll need to take them out. The holidays that pass go in the back, and the things you will need soon come to the front.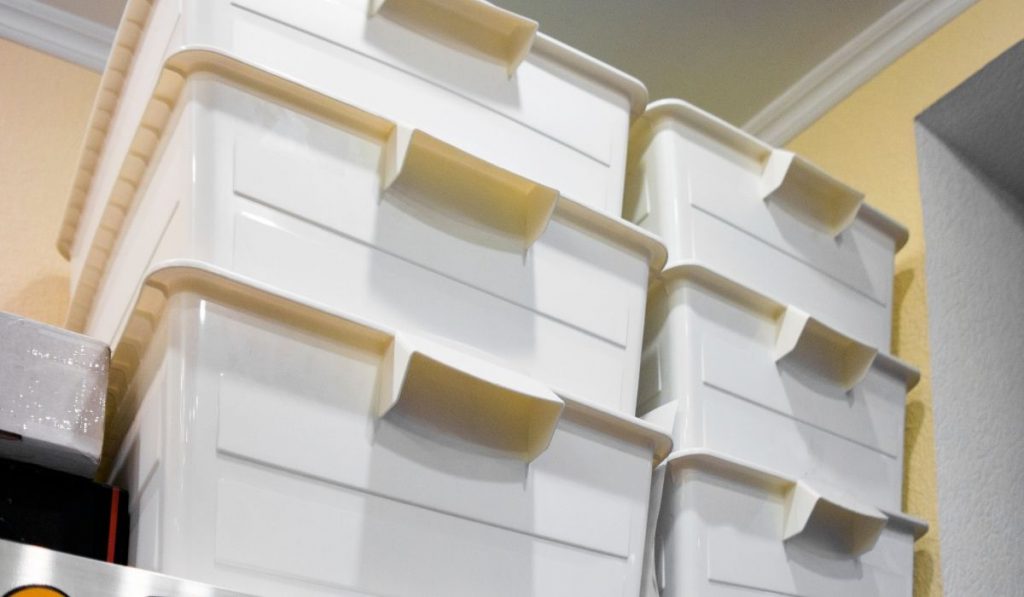 Hard Bins for Fragile Items
Over the years, most families start collecting items that begin to carry more meaning. There will be small, fragile items you will want to protect more than your normal holiday decorations. This is when hard storage bins come in handy.
These days, there are more storage bin options than ever, and you can find bins that stack and offer the hard exterior protection you need for your most cherished possessions. If you can, buy clear storage bins that make it easier to find what you need faster.
Organize by Event
Not everyone loves the explosion of the holidays all at once. Even within each holiday, there will be things that you will want earlier than others. For example, some families like to set up a Christmas tree the day after Thanksgiving, but that doesn't necessarily mean that you want all of your holiday decorations out at once.
Make sure you group all of your things together by the event. For instance, you can keep all of your flatware in one storage bin for those important dinners, and the kids' things and fun decorations can be in another.
Of course, labeling is super critical here, because you'll want to know what boxes you're opening. While opening random boxes every year can be a fun surprise, getting set up and organized for your holidays is a lot more fun.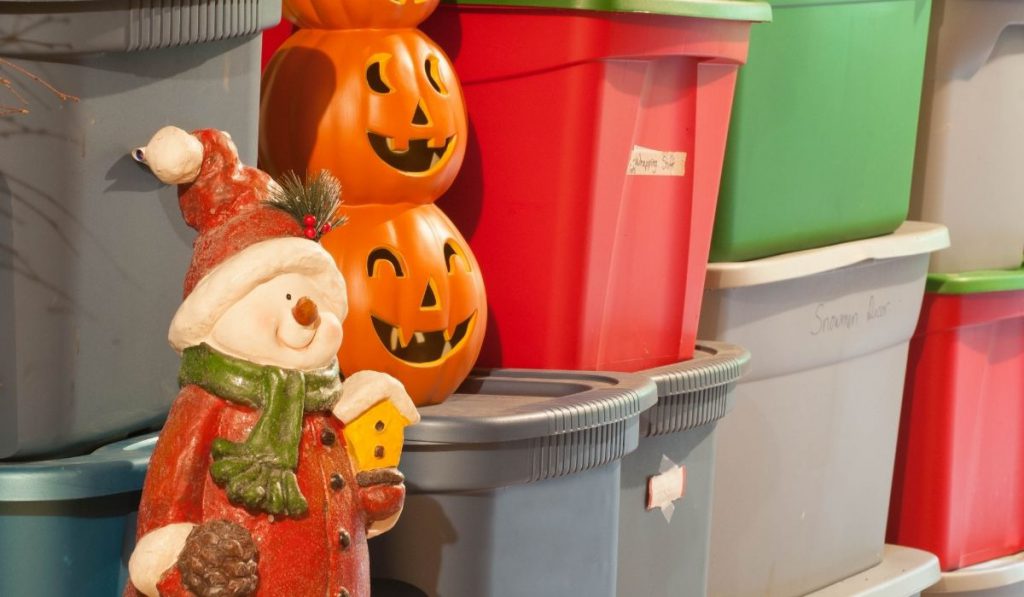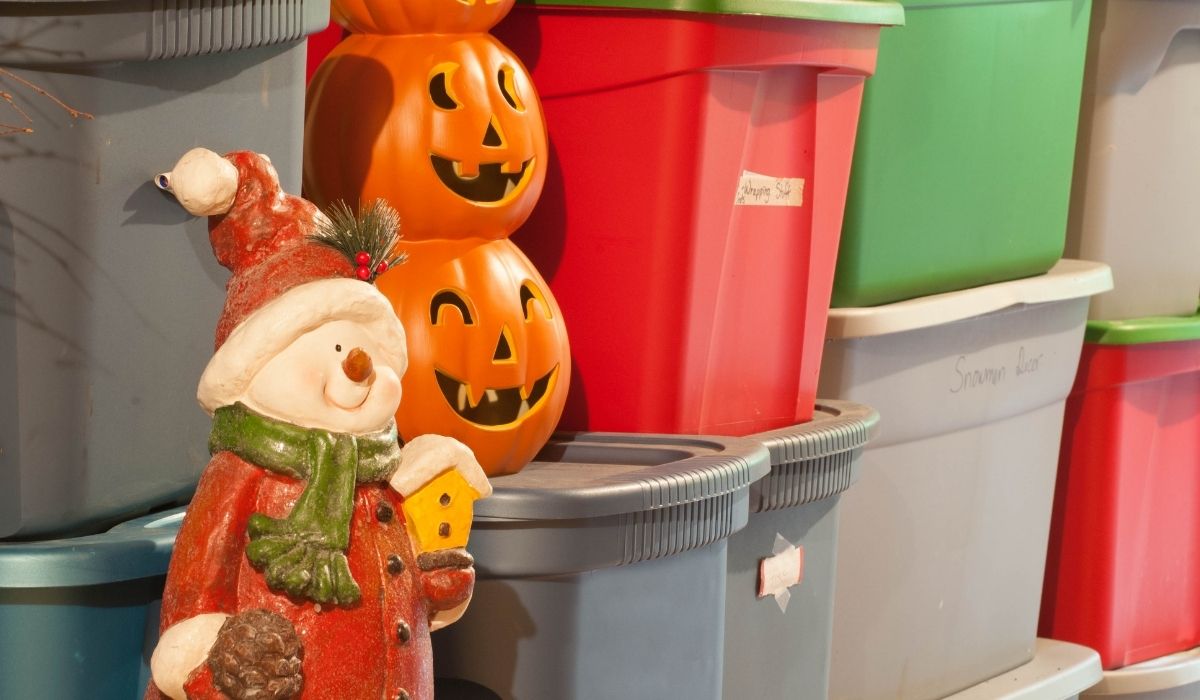 Designate a Holiday Space
For most people, holiday items end up strewn across an unfinished basement floor, stacked in an attic, or taking up space in the garage. To stay more organized, you should separate your holiday items into a single space if possible.
This makes getting to things easier and makes putting them away or transitioning between holidays way better. Keep all of your things in a single area so storage becomes automatic.
Ideally, each holiday will have its own space. They can be in the same general area, but you should keep your Fourth of July items together and your Halloween decorations in the same vicinity. Mixing them will make finding what you need even harder, and you'll hate how long it takes you to get set up for the holidays when they come around.
Using Paper & Egg Cartons
One of the hardest parts of holiday storage is making sure the things you love don't break. Whether it's your prized holiday plates given to you by your grandmother or those glass tree ornaments you love, you need to take special care that they last until next year's holidays.
One of the best ways to do that is with the proper packing supplies. You can use things like bubble wrap, balled-up paper, and egg cartons to keep space between your items so they don't shift in the box and collide with each other when they are dropped or something bumps into them.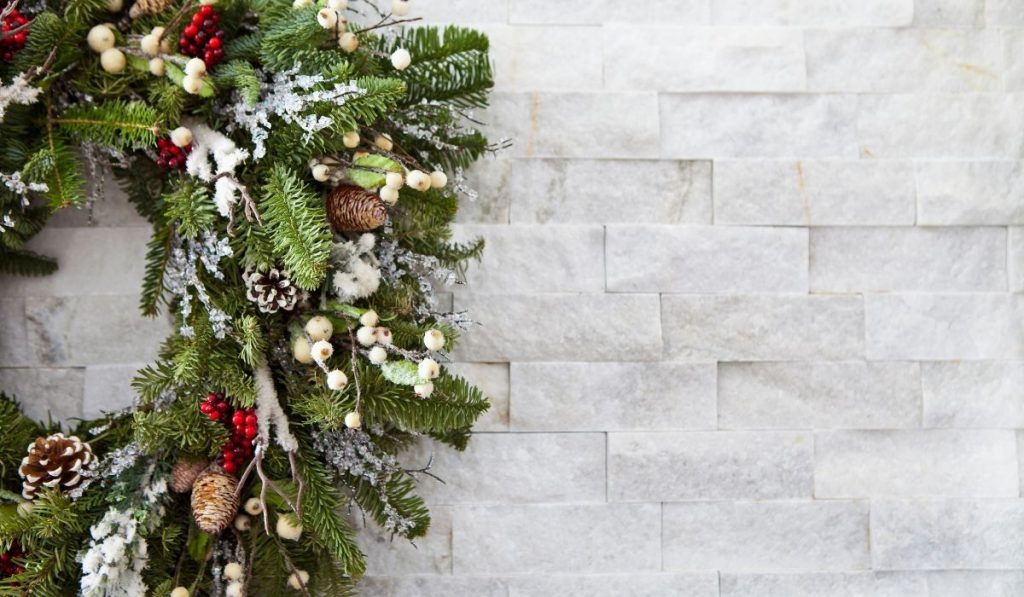 Hang Certain Items In Dry Cleaner Bags
One cool packing tip that will keep your decoration storage easier is to keep taller, flatter items in dry cleaner bags. If you've got the space, you can put a hanger inside and hang them on a pole or set of shelves.
This may not be a realistic solution for everyone, but at least the plastic sheets will keep decorations protected if stuff is lying on top or underneath them. This is a great tip for things like wreaths, stockings, and other thin, tall items.
Think About Putting Holiday Items in a Storage Unit
Using a storage unit for your holiday items is one of the best ways to stay organized no matter what time of year it is. Modern storage facilities have a range of different storage unit sizes to accommodate as few or as many holiday items as you want to store. They usually offer climate-controlled units as well for delicate items.
It's a relief not to have to worry about mold or other effects of moisture from getting to heirloom stockings or anything like that. Also, storage facilities are safe, and you'll have peace of mind knowing your things are well taken care of.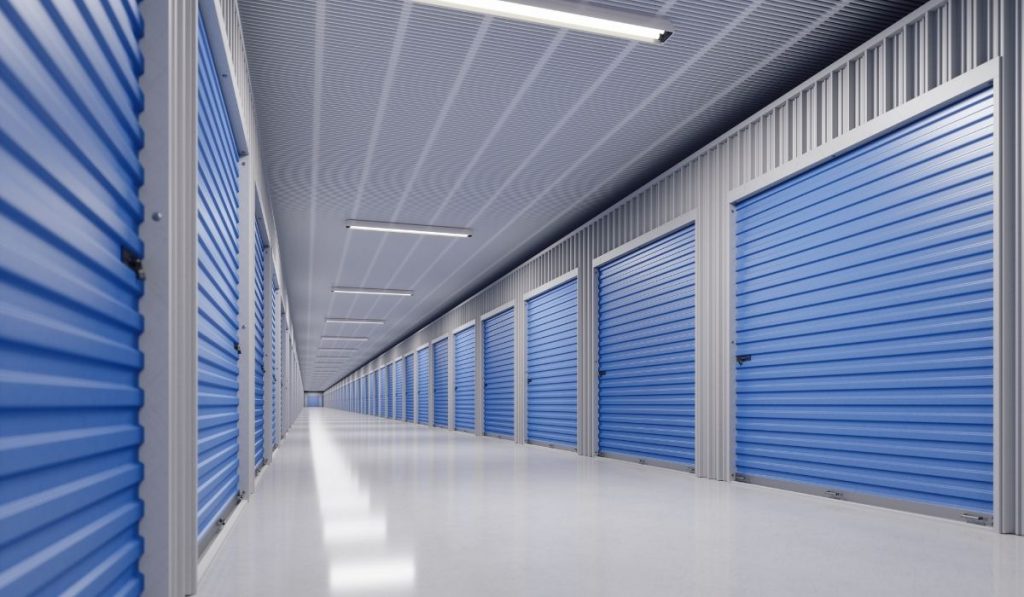 If you're considering a storage unit for your holiday storage, here are a few things to keep in mind:
Check for Promotions
A lot of storage facilities will run promotions throughout the year for new customers. Do a bit of research to find a great deal on a unit that will fit your things. Most people are surprised at just how affordable storage units are. They can be a virtual steal, and you'll have way more space at home once all of your holiday items are out of the way.
Consider Proximity
How close do you need your holiday decorations to be? If you're someone who goes all out for every holiday, you'll want the storage unit to be relatively close so visits are fast and convenient. Thankfully, most neighborhoods have storage units within a few minutes' drive. You should be able to find something close to wherever you are.
Read the Reviews
Of course, a lower price is not usually a good substitute for customer service. Don't think you're getting a good deal saving a few dollars when you actually value prompt responses to messages, management that picks up the phone, and secure access to your property.
Spend some time online reading reviews to make sure you're renting a storage unit from a reputable business. Reputation is worth its weight in gold.
The bottom line is the more time you put into organizing your holiday storage, the faster decorations go up. Stuff will be in better condition throughout the years and ready for whenever you're prepared to pass it on to the next generation. Follow these tips on staying organized, and stop your holiday decorations from taking over your home. Done right, holiday unpacking becomes less of a treasure hunt, and something you and your family can enjoy together each year.

If you're looking for a storage facility to store your belongings, Snell Mini Storage has got you covered. At Snell Mini Storage, we offer a wide range of unit selections. To learn more about our self-storage facility, please check out our website at https://snellministorage.com/.