Buying and installing a backyard storage shed is a fantastic idea for homeowners who want to clear space in their garage or basement. They come in various sizes, and they're pretty easy to maintain. If you've got the room, they can be a great addition to your yard to keep everything well organized.
Many homeowners encounter storage issues as families grow. While they used to fit bicycles, fitness gear, and yard equipment in the corner of the garage, space tends to shrink when you start having kids or buying new things.
In addition, some homes have less storage space than others, and people have to start getting creative about where they can keep their things without leaving them outdoors. For example, putting bikes, skateboards, lawnmowers, or tools outside likely means rust and other issues.
We've put together a list of things people should consider before they buy a backyard storage shed. In many instances, a separate storage shed isn't necessary if you properly manage your space at home or offsite.
Here's what you need to know before buying a new storage shed.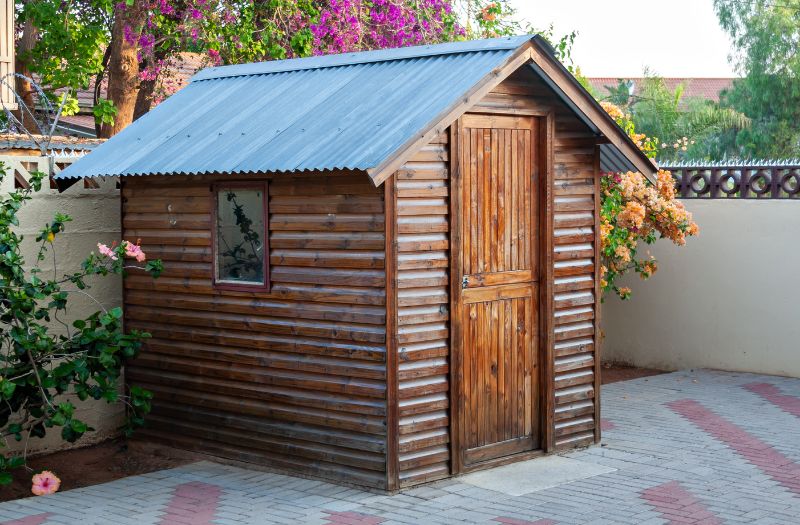 Do You Have the Room?
A lot of people are surprised when their shed goes in because a storage shed dramatically shrinks how much usable grass there is in a yard. Typically, backyard storage sheds need to be at least a couple of feet away from fences and other objects, so the required space will be greater than the shed's dimensions.
Also, having a shed in the backyard makes storage more manageable, but it means less space for dogs and kids to play. If you're a family that loves to be outside, then you may miss the yard space once your shed is in.
Another consideration is whether your shed will solve or add to your storage problems. For example, too many sheds overflow with items people aren't using anymore. On the other hand, if your garage and basement are full, enough storage space may not be the problem.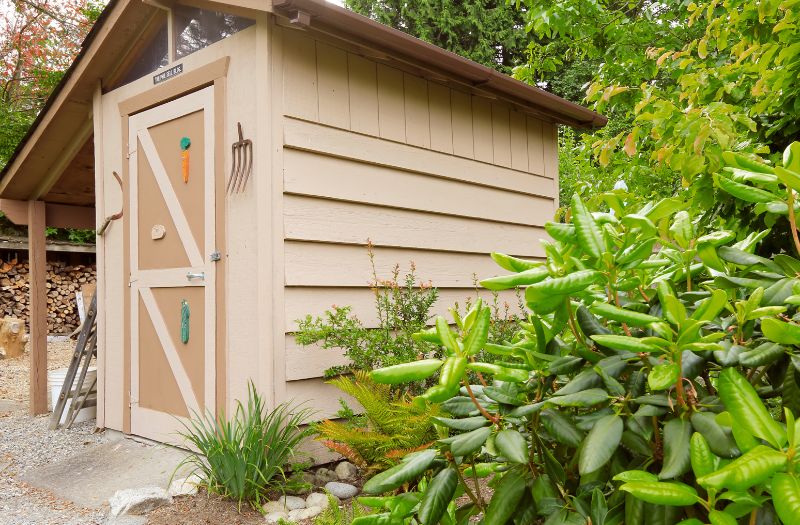 The Benefits of Backyard Storage Sheds
What's so great about backyard storage sheds, and why do so many American property owners have them?
Backyard sheds are incredible for trimmers, mowers, shovels, and gardening tools. If you position your shed correctly, it dramatically shortens the distance between the yard and the tools required for gardening or yard work.
Why take a trip to the garage and back to mow the lawn when you can pop your mower out of a small shed already in the yard?
Let's look at some of the other main benefits of storage sheds at home to help you decide whether you need one for your backyard.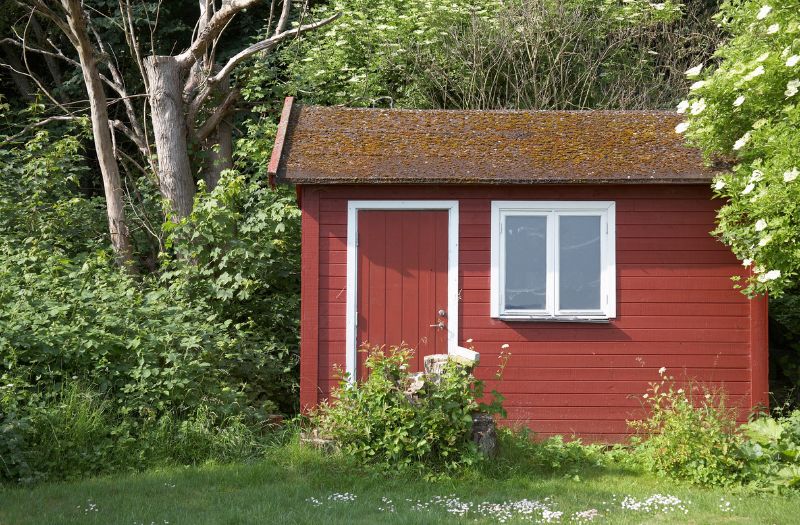 Safety
Safety is a major advantage of a well-built backyard storage shed. People keep plenty of things in their sheds that they don't want in the house, including things like:
Rodent traps & poison
Fertilizer
Paint thinner
Bug spray
Power tools
Weed killer
These are just some things people want to keep out of reach from children or dogs. Keeping them in a backyard shed gets them out of the house but still prevents having to buy a new bag of fertilizer every year.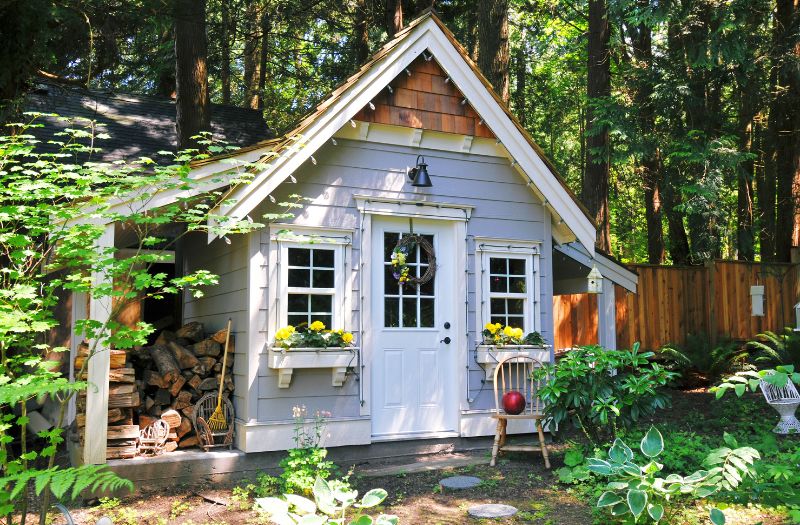 Organization
A backyard storage shed is also excellent for organization! Don't just think of it as a place to shove all the pool toys. Instead, make the most of your shed with an organization plan. There are a ton of different hanging racks and shelves for sale to use space without cluttering up the shed.
People typically do best when they keep items they seldom use, like a hedge trimmer, in the back, while things they need frequently move to the front. Keep all your garden tools and other miscellaneous items to open up room in your garage and get stuff done faster.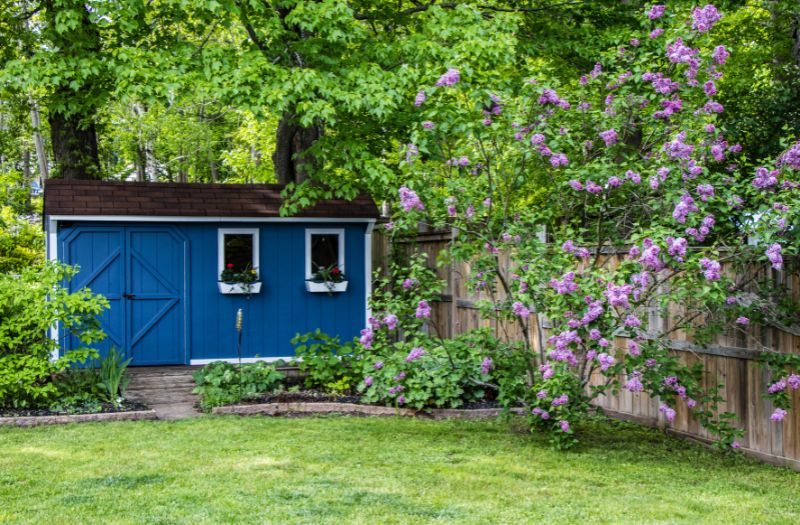 Designer Options
If you have the budget, buying a backyard storage shed can make your backyard look nicer and improve your property value.
Be careful, however, because storage sheds can quickly become expensive when buying a craftsman shed with electricity and other features.
They're also a terrific solution for people who leave tools like shovels, rakes, and trash bins around the yard. Instead, you keep your grass tidy and everything concealed inside the shed.
People who look in enough places can find colors that match their home's exterior and finish.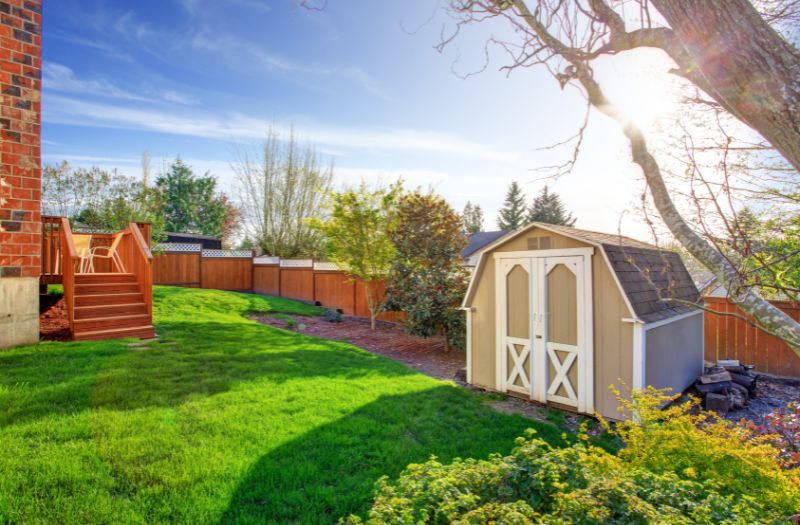 Make Your Garage Nicer
This is a big one; people love backyard storage sheds because they can finally clear up the disasters in their garages.
Most people who own homes use their garages as a place to dump everything they don't want inside. So they keep tools, shoes, skis, bikes, and everything else in the garage. In severe cases, people can't park their car in their garage anymore because it's so full of stuff!
Everyone dreams of having a clean garage, but it's a challenge when you have a lot of stuff. A backyard storage shed offers the expandable space needed to keep garages in check.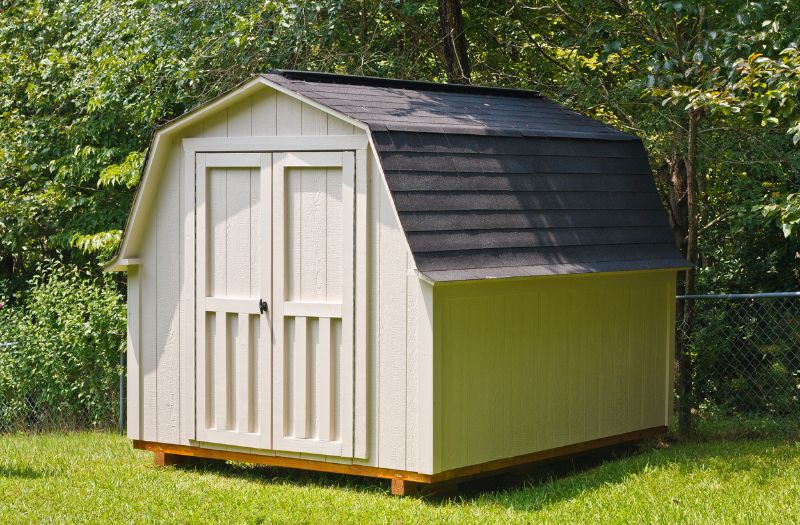 Temporary Vs Permanent Storage
How long people need storage is a significant consideration when deciding if a backyard storage shed is necessary.
Storage sheds typically cost thousands of dollars, and prices can easily stretch into the five-figure range depending on size and quality. It may not be worth the cost if you only need a place to keep some items for six months or a year.
On the other hand, backyard storage sheds are an excellent option for people who need permanent on-site storage. Again, sheds are lovely for storing more oversized items like unused planter pots, hoses, and replacement bathroom tiles.
An excellent way to decide if you will get good use out of a shed is to see how long things sit on shelves or the floor in your garage. Getting a shed is necessary to keep the garage from becoming too cluttered if items are in there for longer than a year.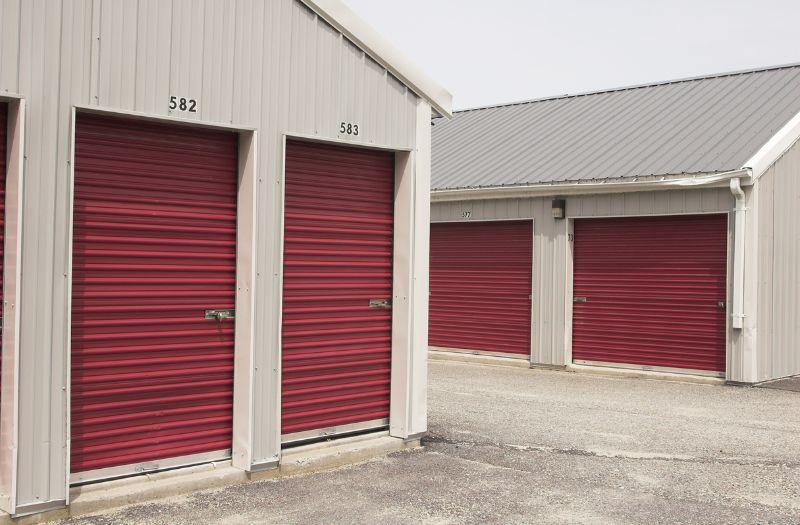 Choosing a Self-Storage Unit Instead of a Backyard Shed
What if yard space is a concern, or you're still determining if you want to spend thousands of dollars on a shed?
For people who need more storage, renting a self-storage unit may be the smarter option. They offer better flexibility than a permanent shed, and they're much more affordable unless you need storage for several years or longer.
One of the best things about self-storage units is that they allow customers to scale up or down according to their needs. So, for example, if you need more storage space before a move or when a child goes to college, you can transfer to a larger unit and scale back down once the stuff is out.
Self-storage units are ideal for storing seasonal items that don't need to be in the house all year. For instance, people find affordable storage units close to home to store bikes, ATVs, winter clothes, beach gear, and more.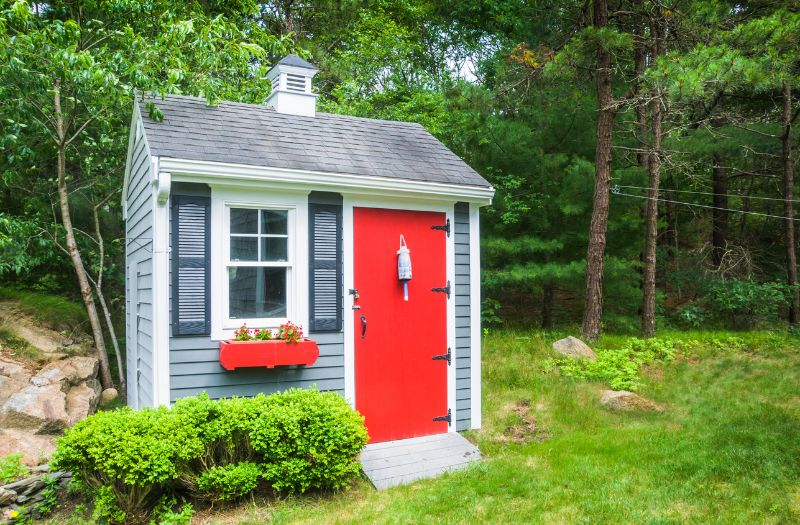 The Final Word: Deciding on a Storage Shed
A backyard storage shed is a very nice upgrade if you've got a big yard and are struggling with limited storage in the house. They're safe, convenient, and look great. In addition, people with sheds have peace of mind knowing dangerous items or chemicals aren't in the house where it's easy for pets or kids to get to them.
However, storage sheds are expensive. They're also a permanent feature. Once you buy it, you'll have to look at it every day, so make sure you really need it and choose a shed you like that will get the job done and make your house look great. 

If you're looking for a storage facility to store your belongings, Snell Mini Storage has got you covered. At Snell Mini Storage, we offer a wide range of unit selections. To learn more about our self-storage facility, please check out our website at https://snellministorage.com/.