Have you ever been a guest at someone's house who just knew how to do it right? They got all the intricacies of hosting down to a perfect science, almost like you never had to ask for anything because it all seemed perfectly laid out.
Having a guest room is wonderful for people who have large families or close friends who love to drop in. These days, with jobs and other obligations taking people all over the world, having a nice guest room people can use and feel at home in is a major blessing.
Feeling prepared and making your guests comfortable creates a smooth experience for you and them. It makes you feel like you're on top of things and makes your guests feel good about staying with you instead of the hotel down the road.
Here are some of the basic guest room essentials any host should have for the next time a friend or family member comes for an overnight visit.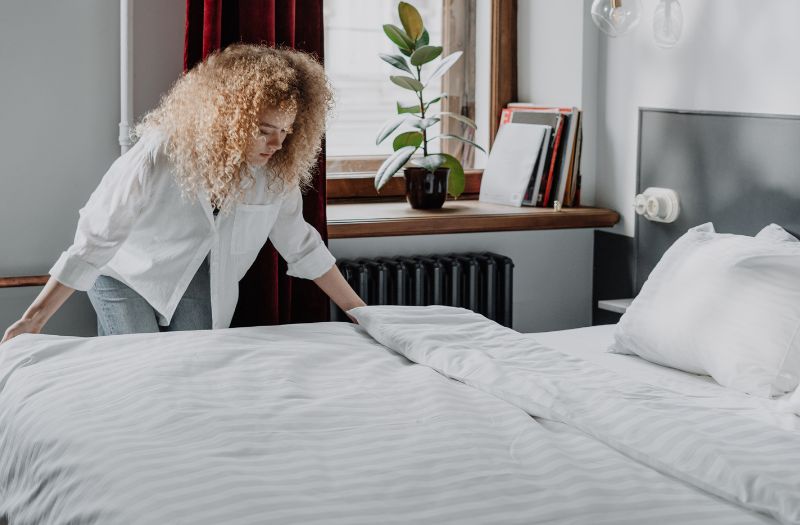 1. Fresh Linens
Ideally, you'll have a set of fresh sheets, pillowcases, comforters, etc., for your guest room. Instead of using sheets currently out of rotation for your bedroom or the kids' rooms, buy some linens specifically for the guest room. They'll stay in better condition for longer and leave a better impression on your guests.
No one wants to pull back the blanket and see stains or other signs of age on the sheets, especially when sleeping in a new bed. Keep your guests happy by only using those linens for the guest room.
If possible, buy two sets, and keep one in the closet in the guest room in case of an accident or if you have a long-term guest who will want to switch the sheets. Usually, people look on the shelf inside the closet or drawers to find extra pillows, sheets, and blankets, just like you would in a hotel.
2. A Trash Bin
Guests will eventually want to wind down or spend some time alone in their room at your house. They'll likely need to throw away wrappers, notes, tissues, and other waste when that happens. Rather than having to run into the kitchen or the hallway bathroom, a good guest room should always have a waste bin inside.
Place a small trash can under the desk if you have room for a desk. If there's an en-suite bathroom, you probably will also want to put a waste bin in there for floss, empty toothpaste tubes, q-tips, etc.
Make it easy for them to throw things away and stay organized in your guest room. Depending on how long they're staying, you can empty the waste bin after they leave or every few days.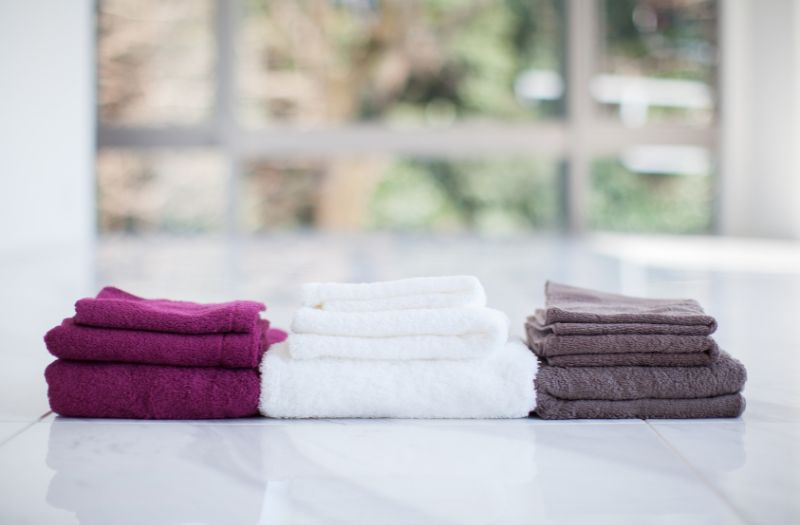 3. New Towels
Use the same approach with your guest room towels as you do with the linens. New towels send a very warm welcome to any travelers who wind up in your home. It sends a clear message to them that you are conscious of their needs and want them to feel at home. New towels folded on the bed when they arrive are a nice touch.
4. Storage for Clothes
In most guest rooms, there's going to be a mix of the homeowner's stuff and space for the guest to use. Ideally, the storage will be separated clearly enough so there's enough room for the guest to put their clothes and other items.
For example, many people use their guest room closets to store winter clothes. However, dividing the closet in half for guests to use is a great solution. In addition, a nice, basic dresser in the guestroom can hold your extra items when you don't have guests, but it's easy enough to empty the day before they arrive to give them the space they need.
You could also buy clear plastic storage tubs that fit under the guest bed for you to use to keep everything from extra shoes to cleaning supplies. They can typically slide out on wheels, and they're an excellent solution for people who want to keep the guest room clear of personal items but still use them for the occasional storage.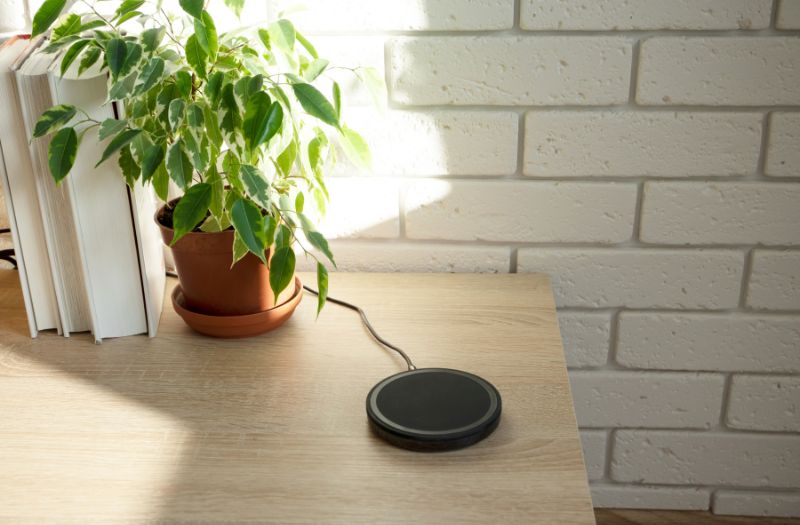 5. Small Appliances
If you want to take hosting to the next level, stock your guest room with most of the things you'd find in a nice hotel room.
Here's a list of small things that will make a significant difference in the guest experience:
Iron
Alarm Clock
Blow Dryer
Fan
Router (for better internet)
Chargers
TV
If you really want to up the experience, you can stick things like a mini fridge in the guest room stocked with drinks.
6. Basic Toiletries
It's always a bit awkward when guests have to ask for toothpaste or a roll of toilet paper. Rather than take that chance, make your guest feel more comfortable by stocking the bathroom with new toiletries.
For example, it will cost you an extra dollar or two, but having an unopened travel-size toothpaste container is always a nice touch. The same goes for things like tissue boxes, floss, or toilet paper.
Imagine what you would want to have in your guest room, and fill yours with everything you can think of. If you're at a loss, look to nice hotel rooms for inspiration on what toiletries you should have on hand.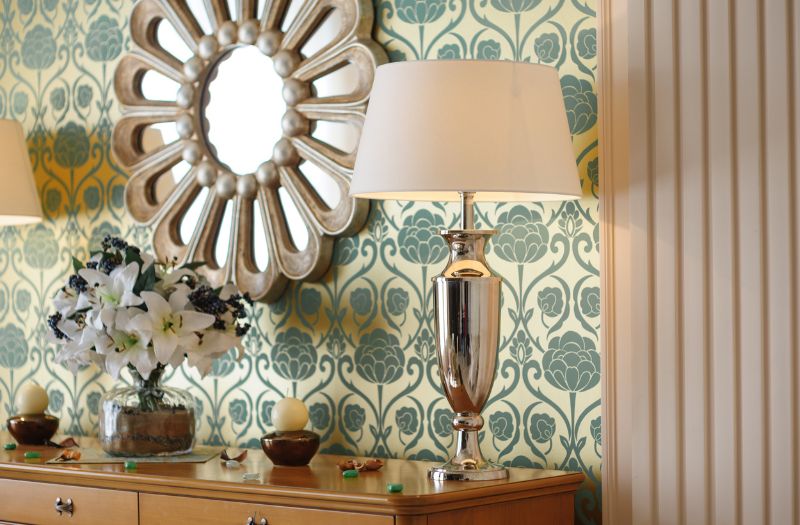 7. A Nice Mirror
If you're lucky enough to have a bathroom attached to the guest room, there's likely a mirror inside. It's fine, but a floor-length mirror inside your guest room will be much nicer, especially for guests visiting on a work trip or wanting to look nice before going out to dinner with your family.
Larger mirrors are also a nice style choice. They add to the room, and large mirrors can make smaller areas look larger than they are.
8. A Dirty Clothes Hamper
One of the best parts of staying with friends is that you can take advantage of their laundry appliances rather than deal with a dry cleaner or hotel laundry service.
Make things easy on your guests by placing a laundry hamper inside their room or bathroom. Even if they don't do any laundry at your place, the hamper makes it easier for them to separate clean clothes from dirty items.
Of course, a good host should always offer up laundry services to any guest. Let them know where the laundry room is and offer to help them figure out the machines if they need assistance.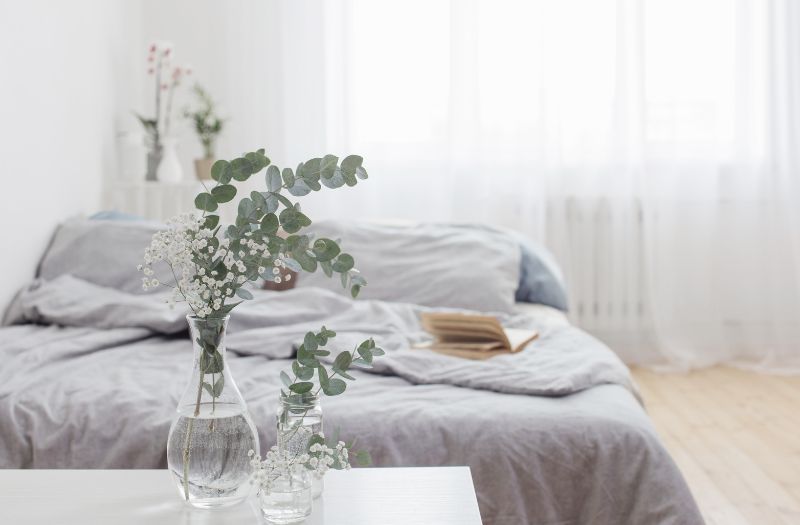 9. A Personal Touch
Creating a warm, inviting space makes all the difference for friends and family staying with you. That said, adding a personal touch to your guest room before they arrive will take the experience to a new level.
Buy some flowers the day before they arrive, and put them on display in the guest room. You can also write them a note telling them how happy you are they're staying with you. In addition, buy them some snacks if they're coming off a long drive or flight to get to you.
Small touches like these communicate how excited you are they're staying with you and eliminate any early awkwardness, particularly if it's their first time in your guest room.
This list is a fantastic place to start for anyone wondering what they should put in their guest room. While most homes make the extra bedroom a multi-use space, you can still place essentials around the room to keep it guest-ready all year.
Whether you're working from the guest bedroom or using it for storage, the way you design the room means it's easy for guests to come and go and get the most out of it when no guests are there. 

If you're looking for a storage facility to store your belongings, Snell Mini Storage has got you covered. At Snell Mini Storage, we offer a wide range of unit selections. To learn more about our self-storage facility, please check out our website at https://snellministorage.com/.